Hey all, to keep up with my latest projects, follow along with me on Pinterest and Instagram!
Well, folks, July 4th is just around the corner, and that means barbeques and outdoor parties. It also means setting up the house as well as your front yard with themed decor; maybe leading you to search for aluminum flagpoles for sale to hoist up The Star Spangled Banner on the front of your home as a way of celebration! And a lot of other party preps, of course. It's always nice to host a party, but it can get confusing when knowing who goes where around the dinner table. I wanted to do this project a while back, but I saved it for the holiday because, well, holidays just make projects more fun. (Who doesn't love a good themed project!!) These can be used for guests names around the table, or to label food items in a buffet setting.
The first thing I did was create a pattern to use when cutting out the wood. I have added a printable below you can use to cut out your own. Just click on the picture and print one out for yourself.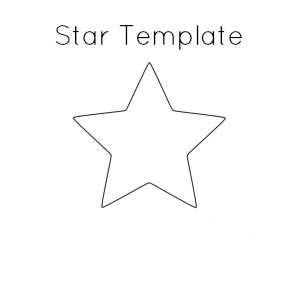 Once the pattern was printed and cut out, I simply traced it onto some scrap 1x6s I had left over from a previous project. I made three total.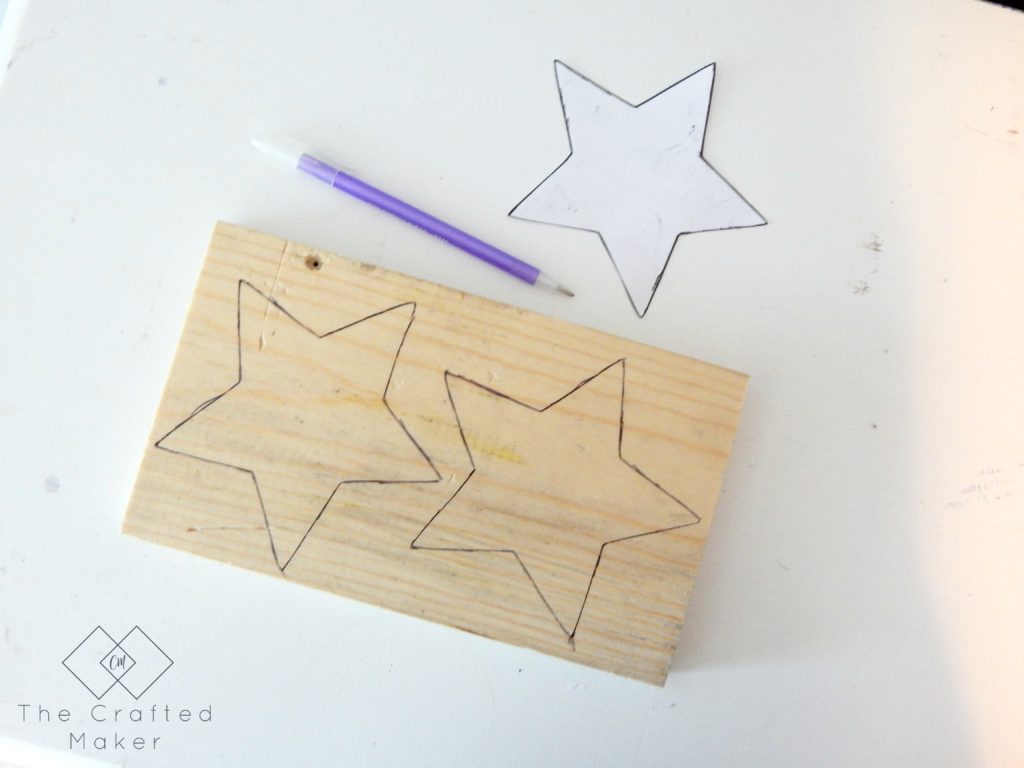 Now on to my trusty ol' jigsaw. I cut out three stars for this project.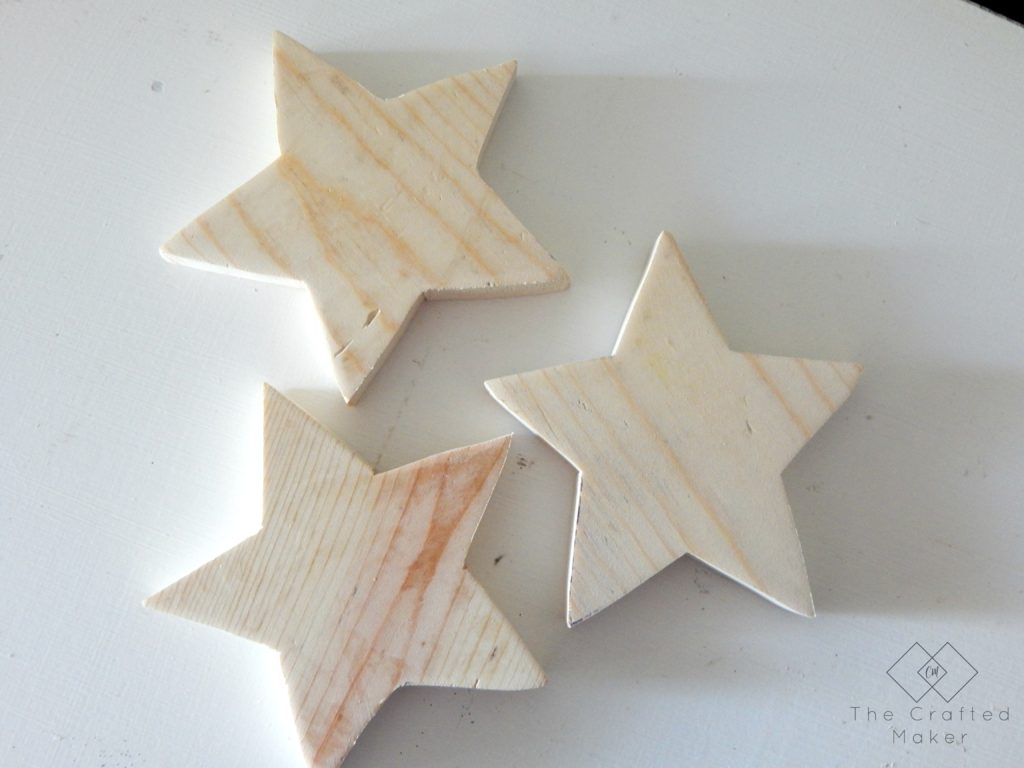 A jigsaw can sometimes leave a rough edge, so I sanded all of the edges of the stars.
Once sanded, I drilled a hole in the top of the side peak of each star. I used a 3/8″ spade bit for this part. I didn't want to go too deep into the wood, so I used some painters tape to mark the bit. I placed the tape at 1″ and stopped drilling when the tape touched the wood.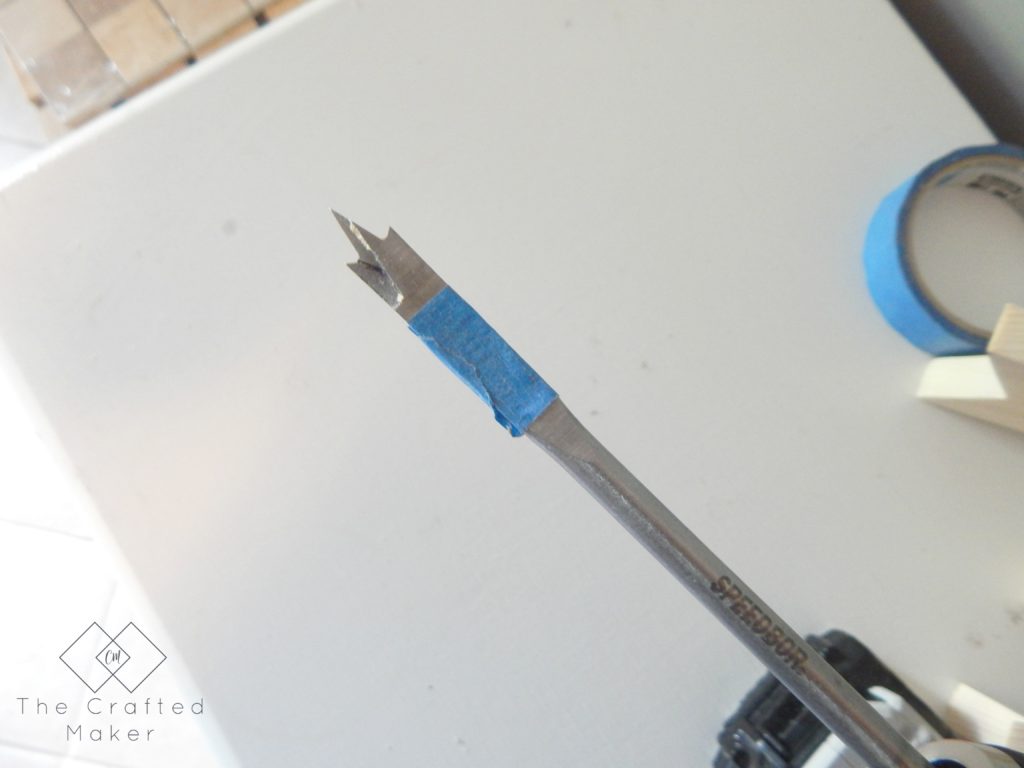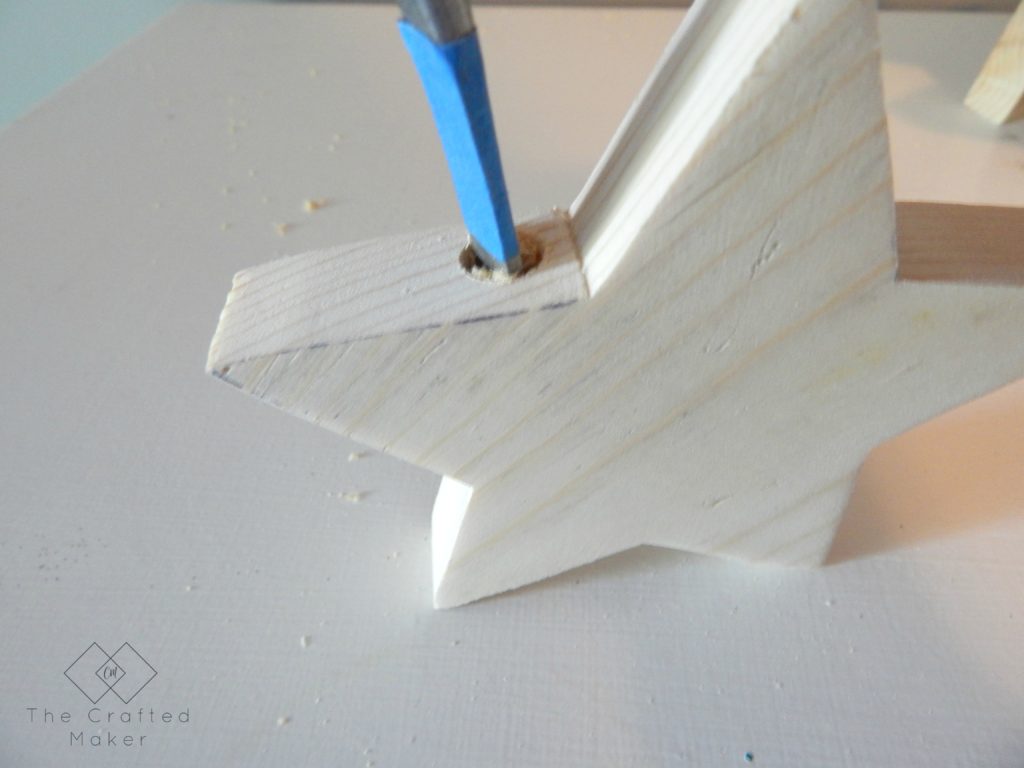 Next I cut a dowel rod into three 5″ sections.
Nothing says patriotic like red, white, and blue so those are the colors I chose for the stars. I purchased craft paint from Hobby Lobby. I believe they were around $1 a bottle. Not bad considering they will not go to waste. More craft supplies just give me a reason to do more crafts! (Score!!) I painted each star a different color and painted the dowel rod sections different colors from the stars.
Once they were all dry, I placed some wood glue on the end of the dowel rod and placed them in the holes I pre-drilled in the stars.
Time for the tags. I found a design I liked from Avery and printed out a sheet. I have attached a pdf so you can print out these tags or design some of your own. The possibilities for tag designs are endless. To attach the tags, I applied a small amount of glue to the dowel rod, wrapped the paper around it and placed a dab of glue on the inside of the ends of the paper and held them together for a few seconds. This should be more than enough to hold the paper in place.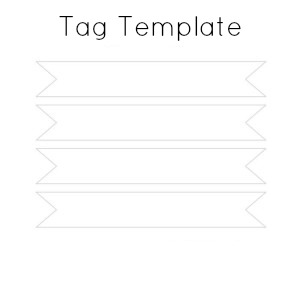 Now that the project is done, its time to enjoy your gathering!! Being around family and friends this time of the year really makes the 4th of July special and helps us realize why this holiday is so important. Celebrate and have a good time this Independence Day and feel blessed that we are able to live in this wonderful free country we call home.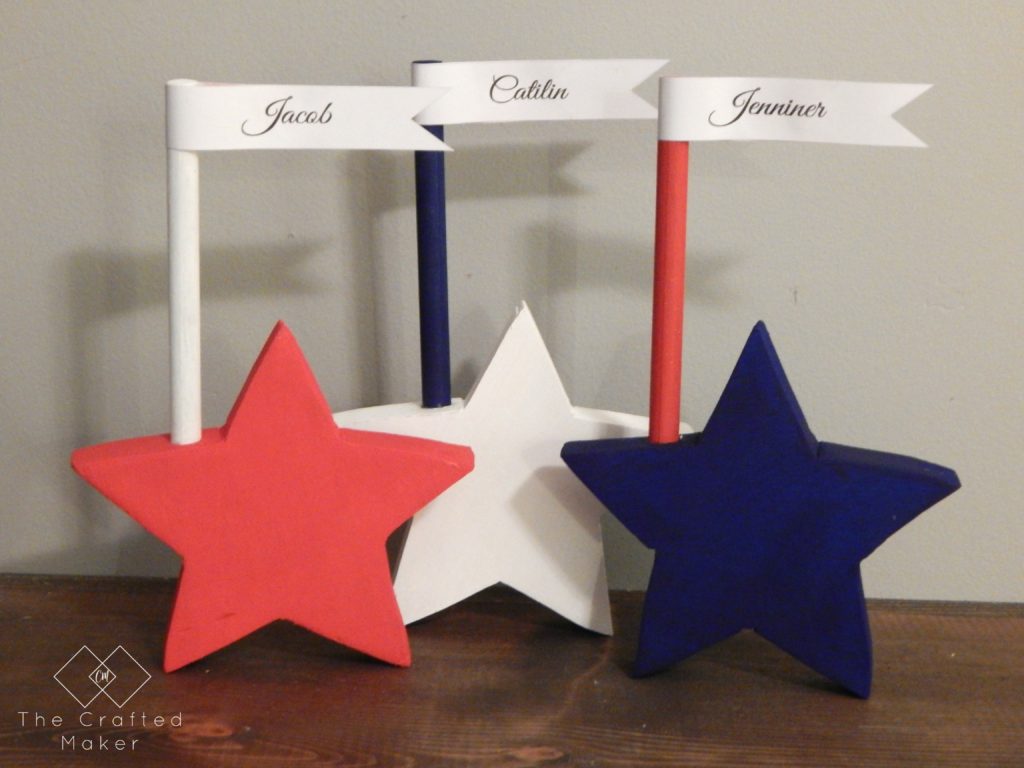 Thanks for spending some time with me today.
Until next time…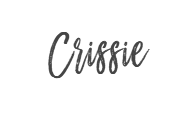 Pinning is always appreciated!!