It's that time of year again. Everybody is anticipating the family cookouts and gatherings to celebrate the wonderful holiday we love and call the 4th of July. This is a truly remarkable day and we celebrate with pride every year. The best way we know how to celebrate is with fireworks. Who doesn't love fireworks?!? I have such fond memories of growing up and going to the lake with family and friends and having the most spectacular fireworks show to wrap up a great day. Even though the big booms were fun, still to this day, my favorite firework is a sparkler. I would light them up and begin to write in the air like it was my own magic pen.
I put together a little project I wanted to share with you all that will make life a little easier if you have multiple sparklers to light up this 4th. This only takes about 20 minutes to complete and it is a perfect reason to use some of that scrap wood you probably have lying around. Here is how I made mine…
DIY Sparkler Holder Supplies and Tools
Scrap piece of wood (I used a 2×4 cut to 12″)
Drill Bit (1/16″)
Drill
Scissors
Tape
Sparklers
Stain or paint and painting supplies (brush or rag) (optional)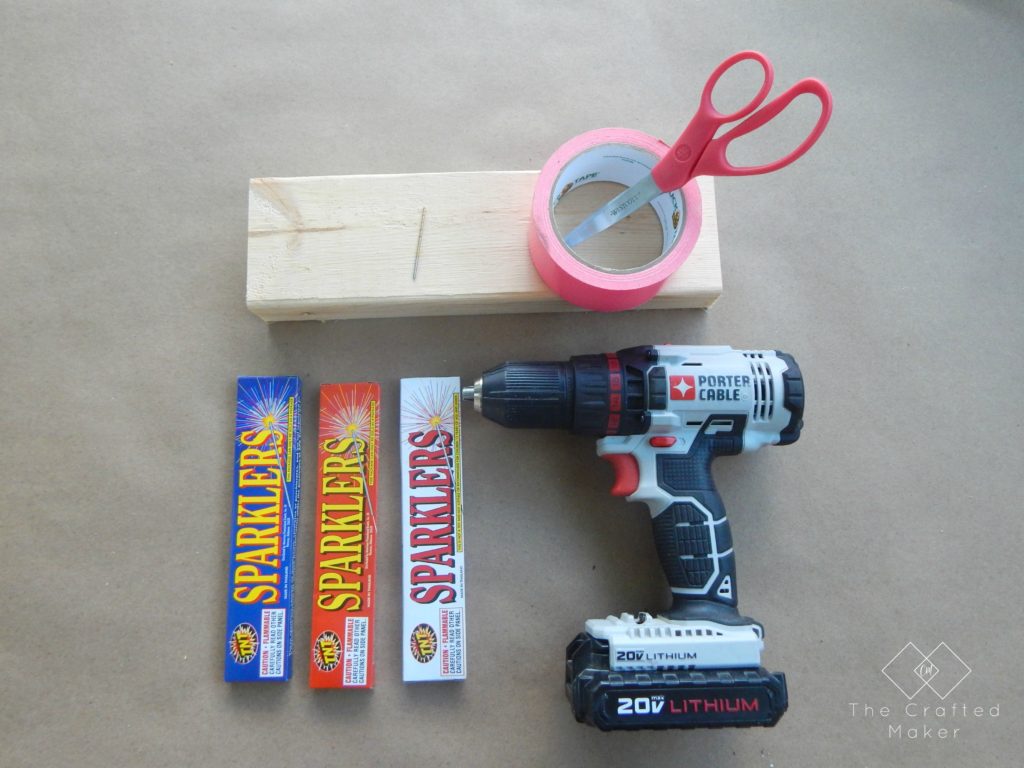 After I cut my board to 12″, I marked where I wanted the sparklers to go. I measured and marked two spots every inch down the board. This gave me a total of 22 marks.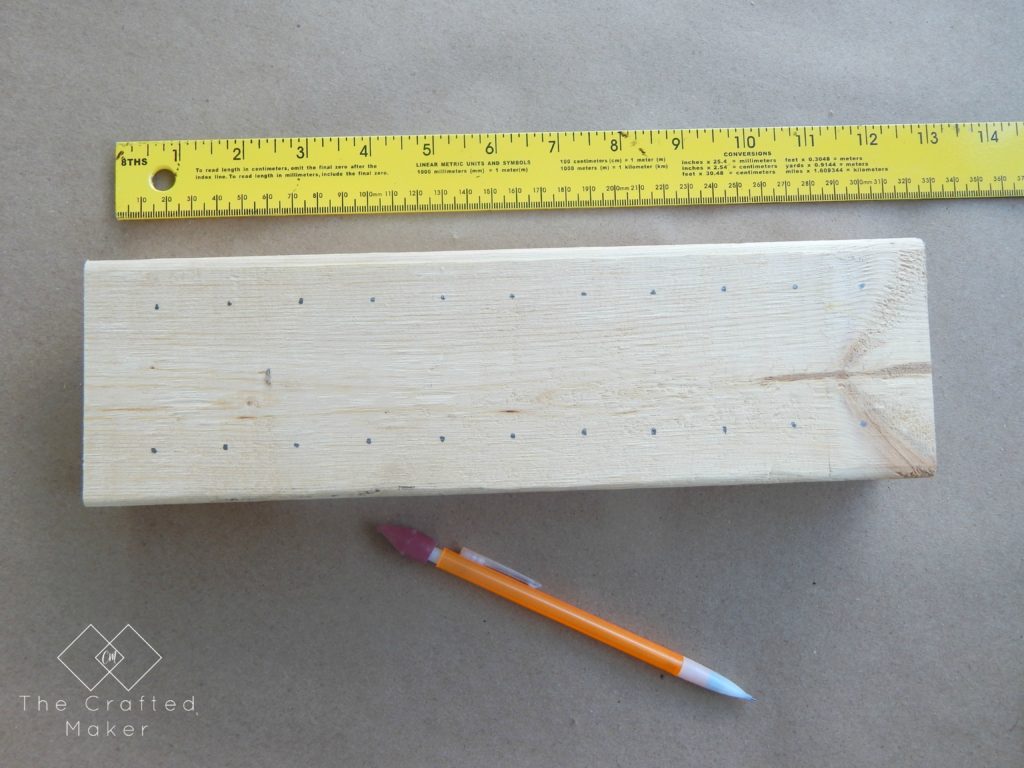 Since the hole can't go all the way through the wood, I used tape to tape off 1″ on the drill bit. This way I could drill to the tape and never have to worry about going too far into the wood.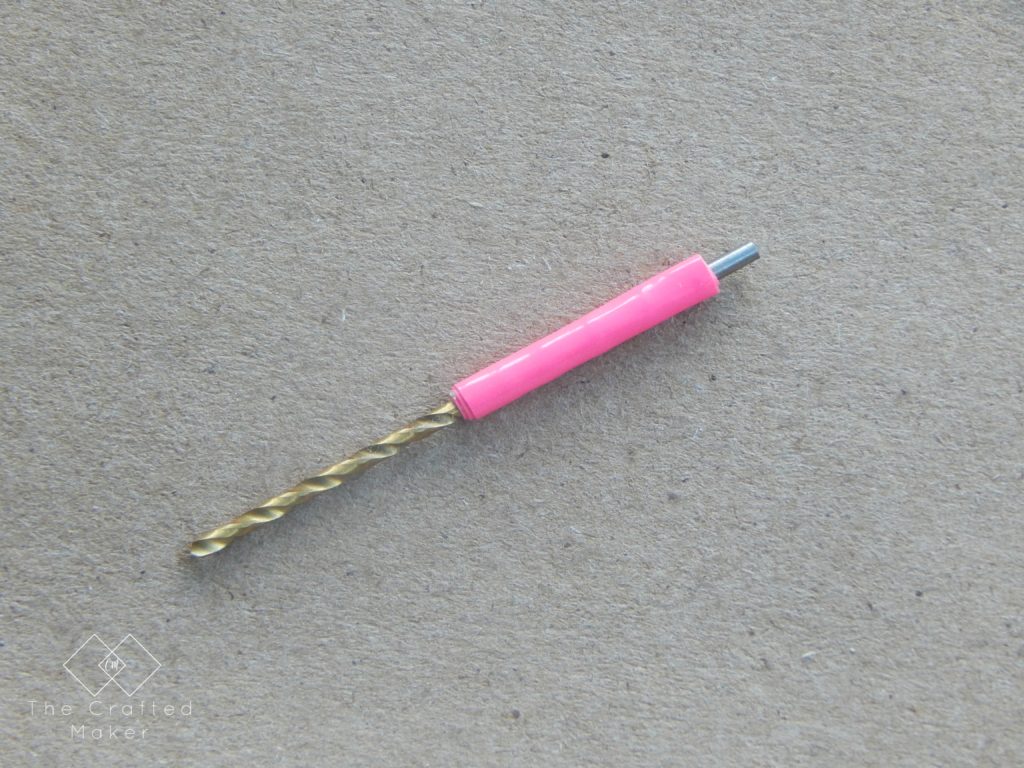 Then, I simply drilled out each hole I had previously marked.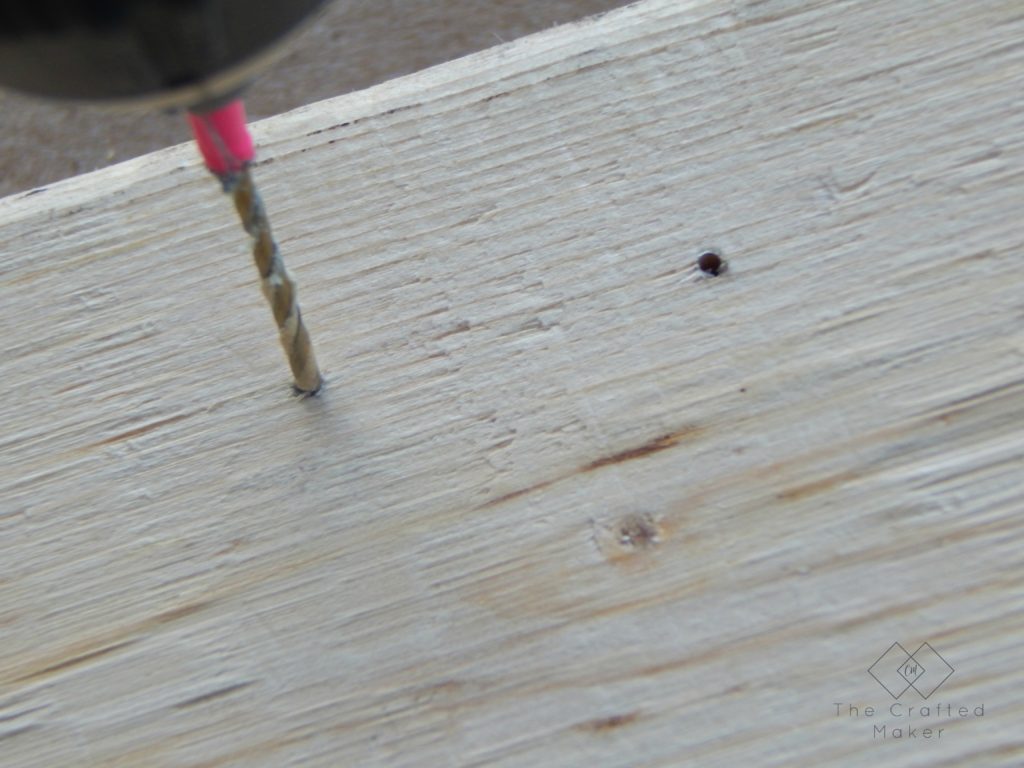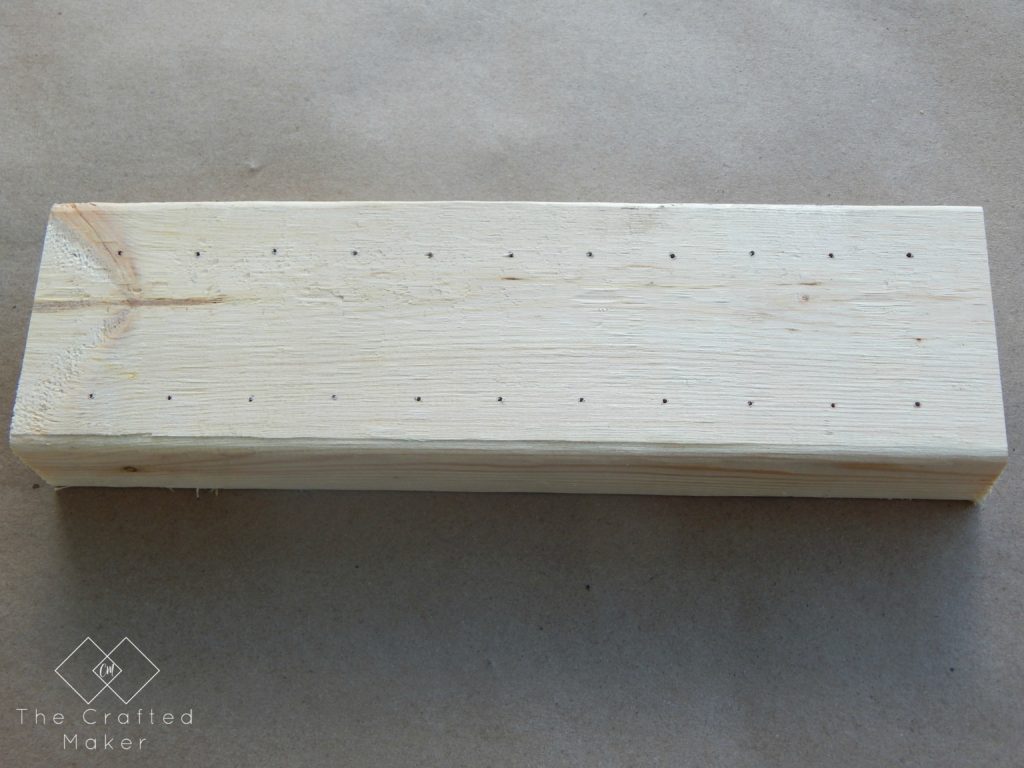 Once all of your holes are drilled, you can stop there and have a very easy and fast sparkler holder, or you can choose to finish your project with paint or stain. Since this is a very patriotic holiday, I chose to go with the good ol' red, white, and blue. I had some craft paint from a previous project and applied it to the 2×4 using a stripe pattern. I wanted a more vintage rough look, so instead of using a brush, I used a shop towel and wiped it on.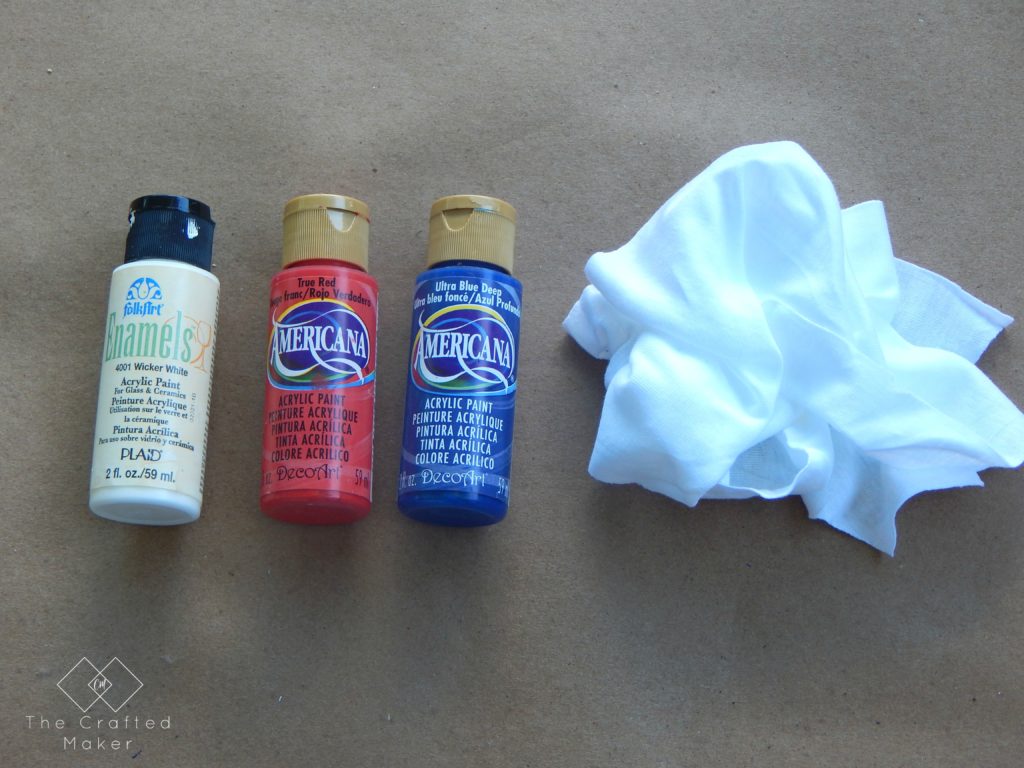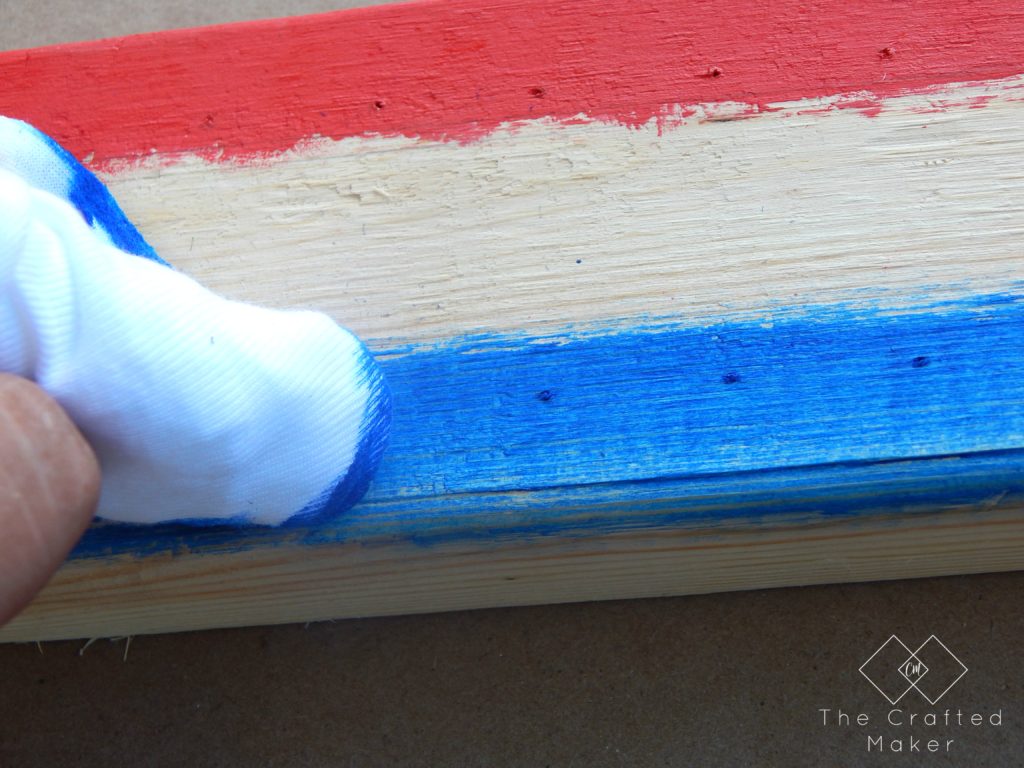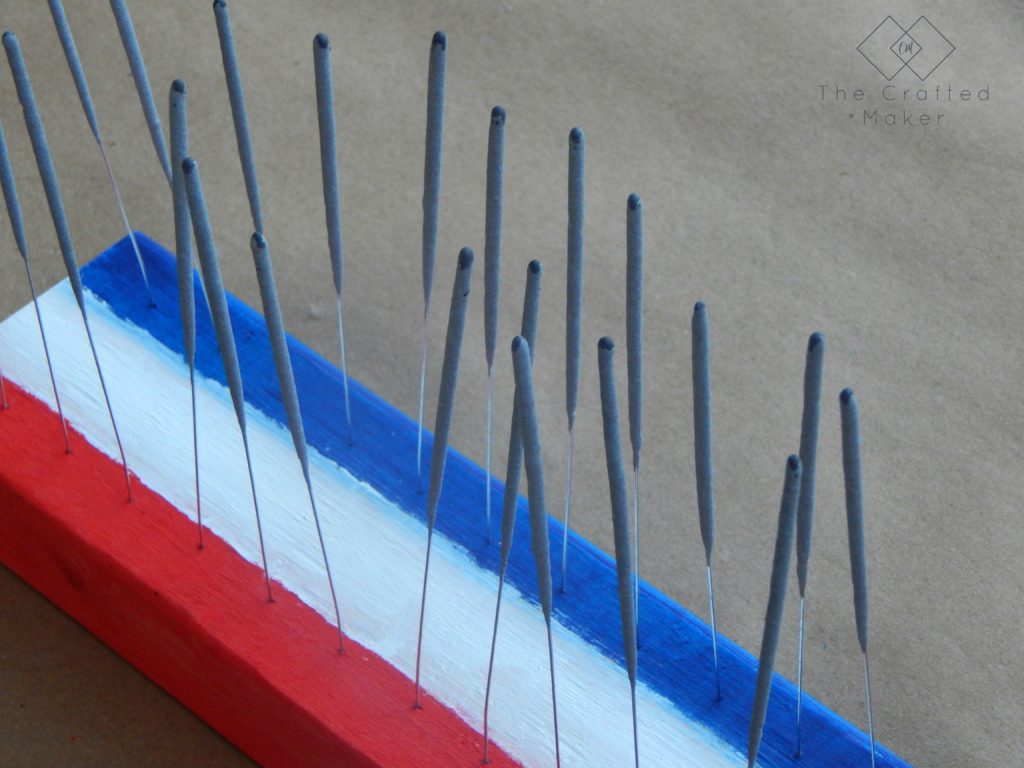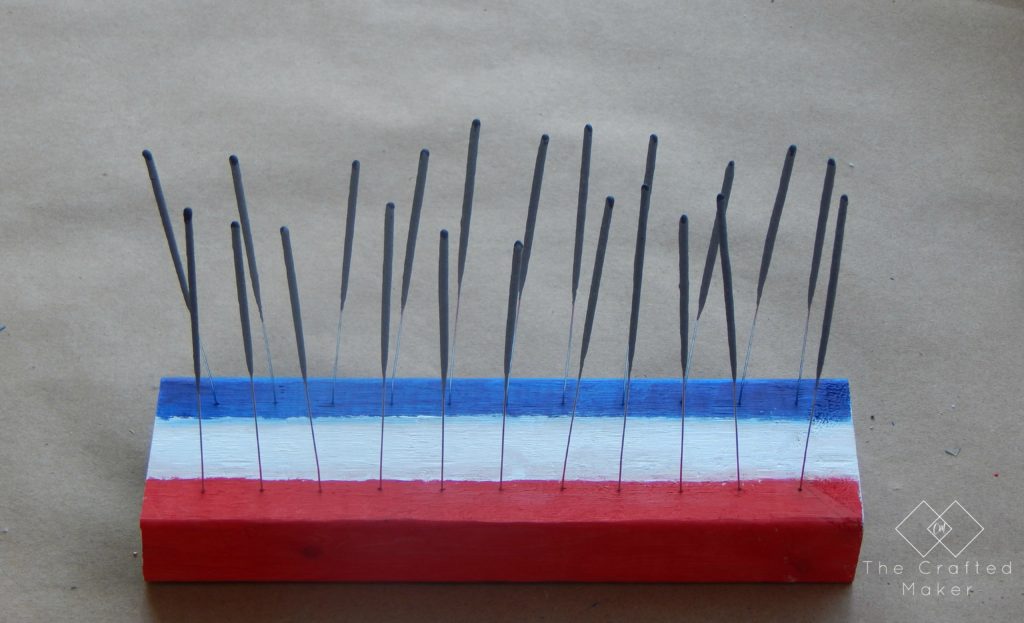 I really loved the way this project turned out. This is a very fun and simple project you could make in no time at all. Have fun this great 4th of July writing in the air with your sparkler in hand and don't forget the reason why we celebrate with fireworks, to begin with. We do live in a great country!! God Bless America!!
Have a good one. Talk to you all soon…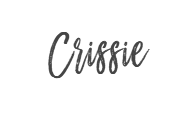 Pinning is always appreciated!!