It's Saturday, and that means it's time for another scrap wood project! With the holidays coming up shortly, there will be a lot of gathering around the table with food. Eating food leads to messes, so I decided to whip up (pun intended) a simple DIY napkin holder for today's project. Here is what you will need to complete this project.
Affiliate links used. See disclosure here.
Supplies
Scrap Wood – I used a scrap 1 x 6 cut into three pieces. 6″ 3″ 4″
Paint, Stain, or Poly of Choice
Applicator Brush
Tape Measure and Pencil or Pen
Tools
Saw to cut scrap wood – I used my Circular Saw
Let's Build This!
The first step was to cut the wood to the length I needed. I used a 1 x 6  cut into three sections ( 6″, 3″, 4″).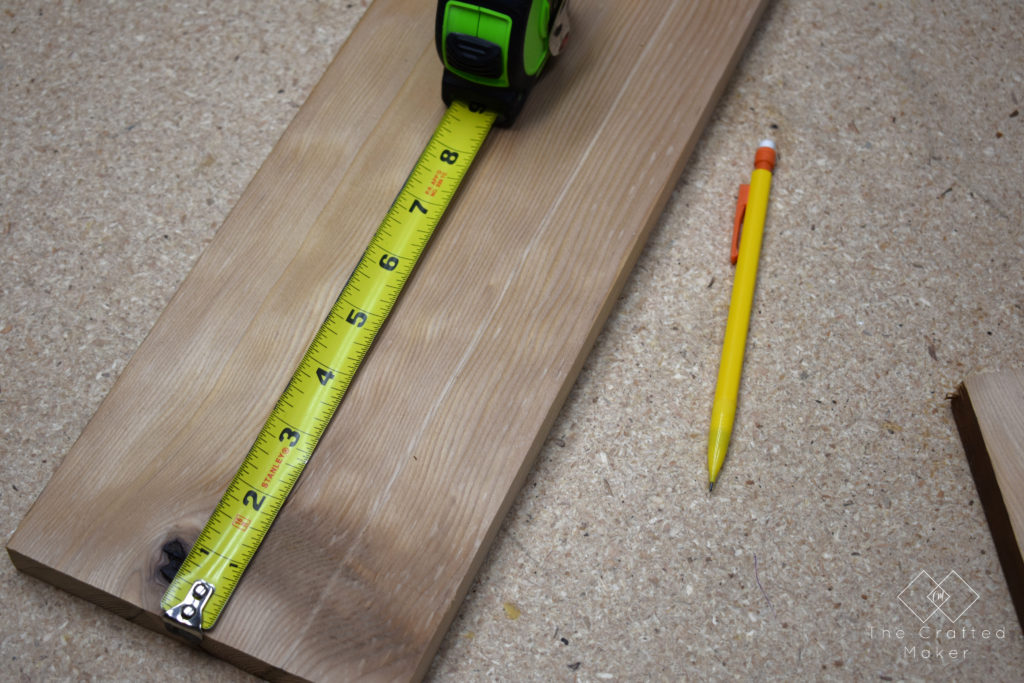 Using my circular saw, I cut the board to the lengths I needed for the DIY napkin holder.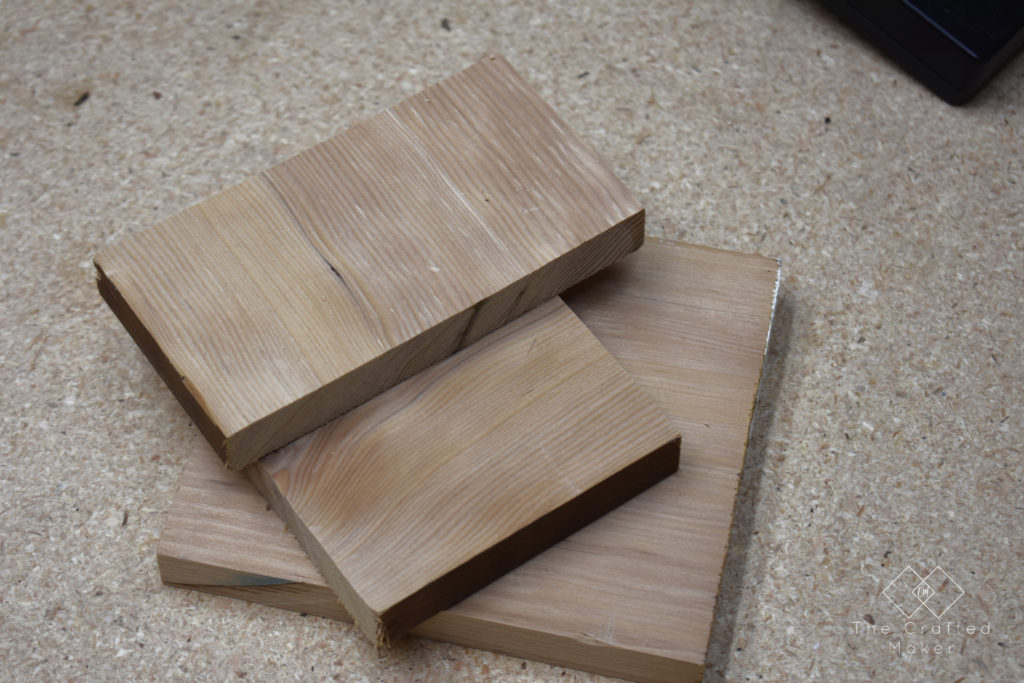 The boards need to be sanded before assembling. There will be tight spaces once the boards are attached together and it would be difficult to use a power sander.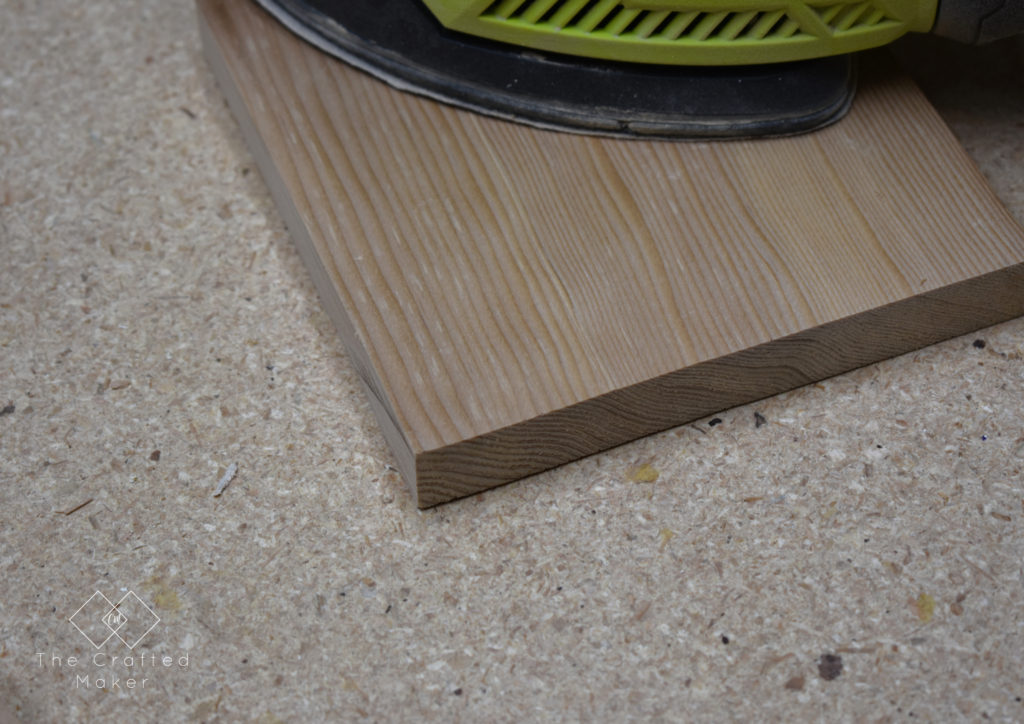 To attach the boards together, I am using wood glue and some clamps. If you let the wood glue set up for the appropriate time, this should be plenty strong enough. I applied wood glue to the points where the front and back board meet the middle board and clamped them up.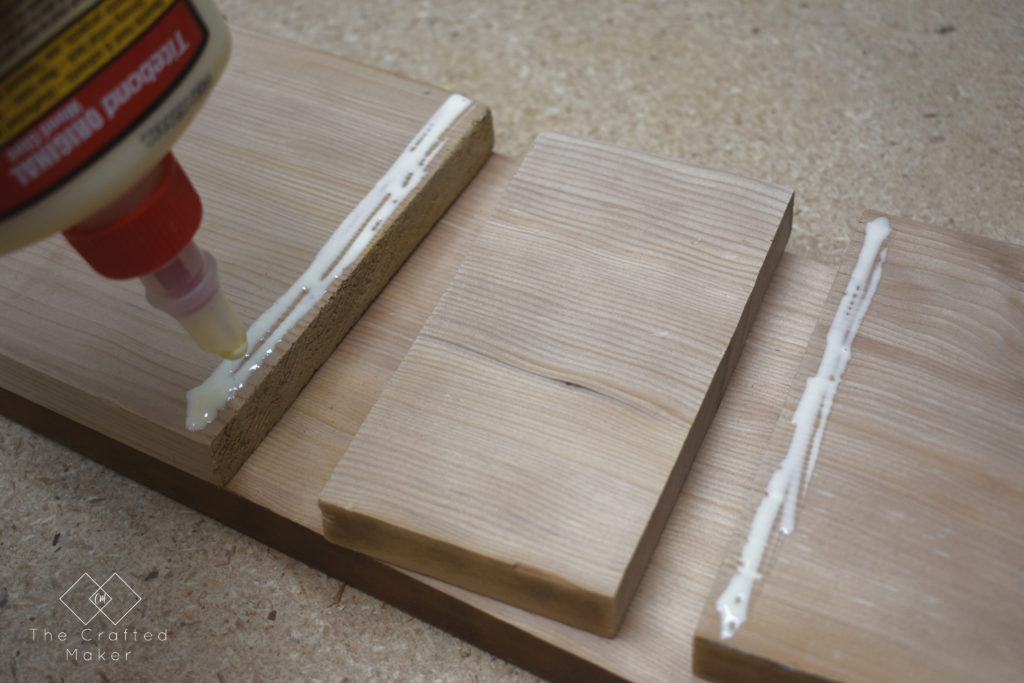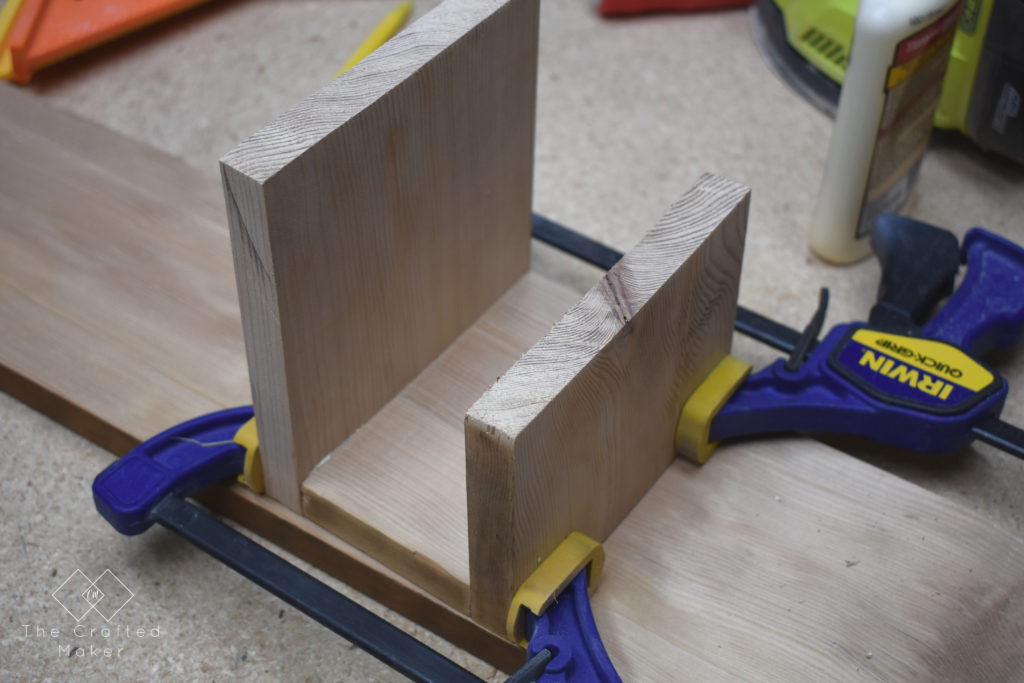 Once the wood glue was dry (the product you use should have drying times stated on the packaging), it was time to give this DIY napkin holder a finish. I chose to use a polyurethane in satin on this project. I really like the color of the natural wood against the finish of the table.
If you do want to see some different stain colors, check out the color used for the Modern Farmhouse Dining Table. ?
I used a brush on this project to apply the polyurethane and a rag to wipe off the excess.
There you have it, a simple scrap wood project that will come in very handy for the family gatherings right around the corner. Fall just has so much to offer!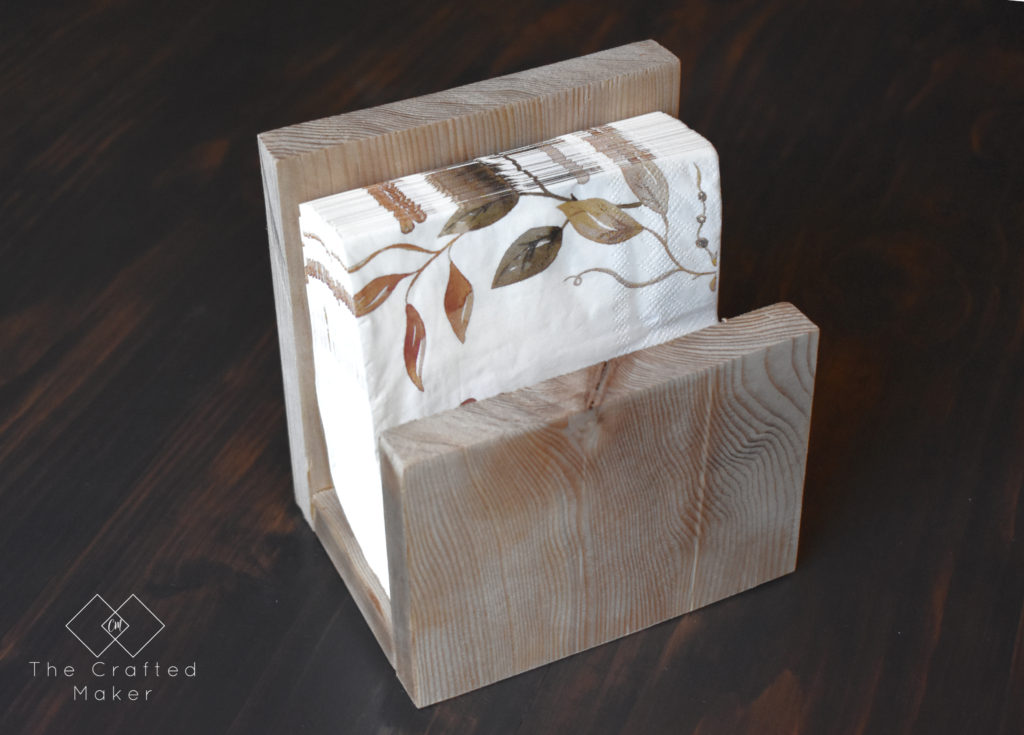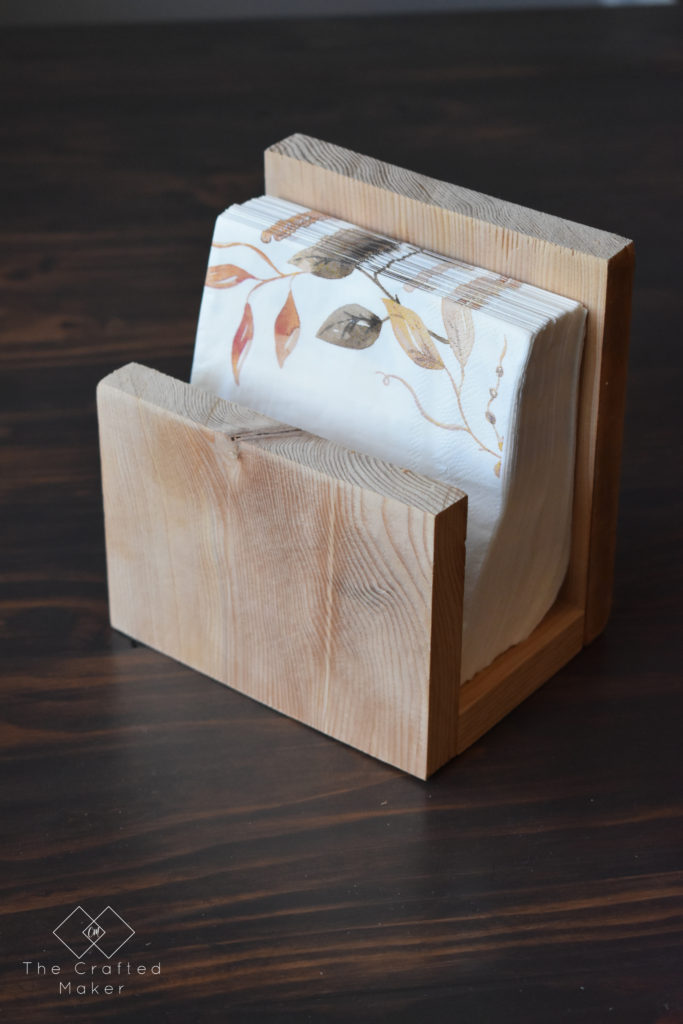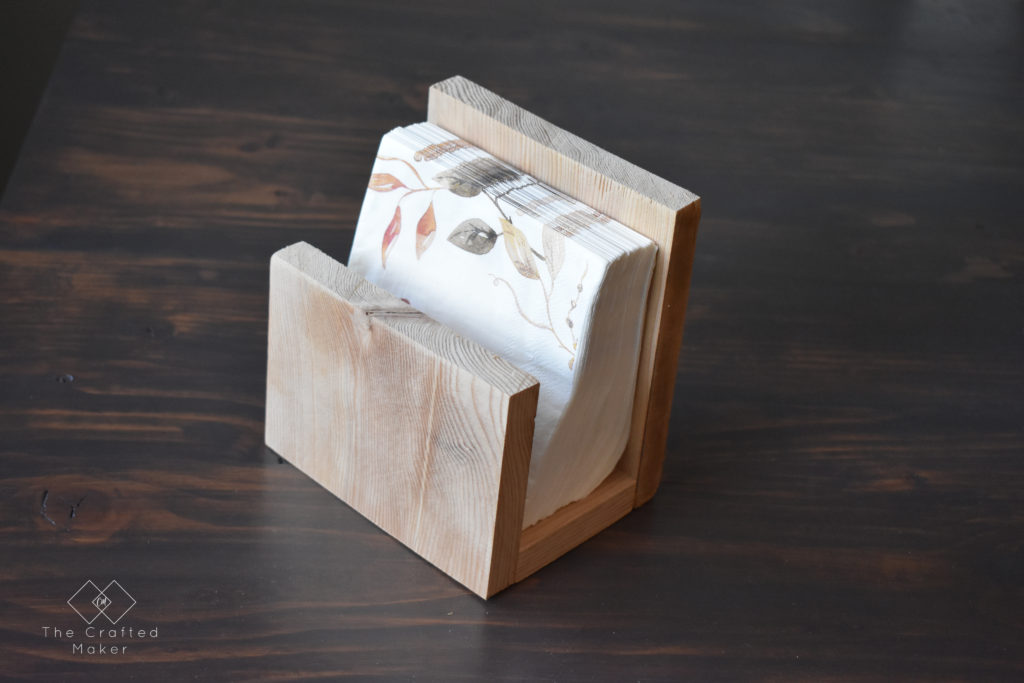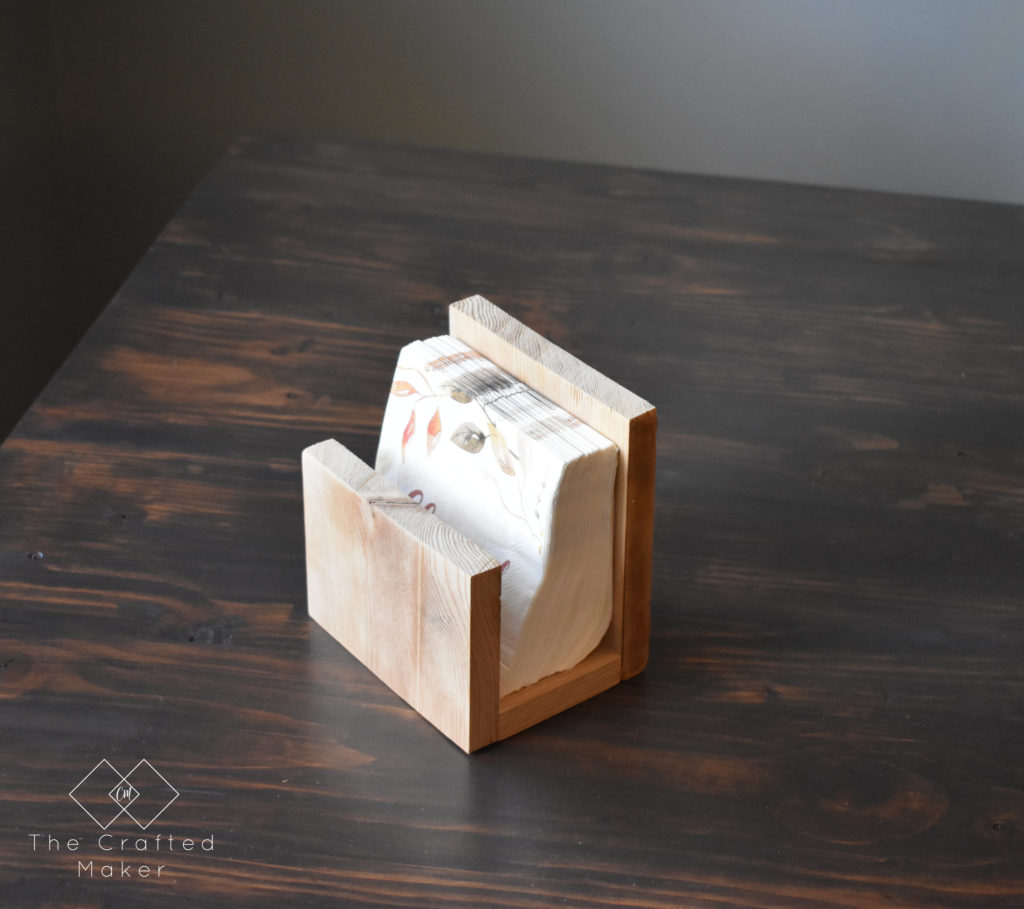 If you like this project and want to see more, click here for more scrap wood projects!
Have a great weekend and I'll talk to you all real soon!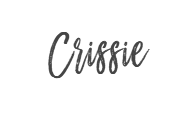 Pinning is always appreciated!