Welcome Fall! This is definitely my favorite time of the year. The air is crisp, the leaves are falling, and the holidays are right around the corner. This Scrappy Saturday project is going to give you all of the Fall feels. I had recently made a DIY fall leaf door hanger to welcome in the season and I want to show you all how easy it is. Are you ready to give your house some Fall vibes?
Affiliate links used. See disclosure here.
Supplies
Scrap wood – I am using a piece of 1/4″ plywood cut at
Paint or Stain – I am going with stain in Kona
Paint or Stain Applicator
Twine, String, or Ribbon
Wreath Hanger
Free Leaf Printable
Tools
Saw to cut wood into shape (I used a scroll saw, but a jigsaw will work as well)
Drill or Driver with a bit big enough for twine or string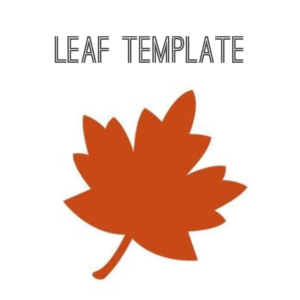 Cutting DIY Fall Leaf Door Hanger
The first step is to print the leaf pattern, trace it onto your wood, and cut it out. I used a scroll saw for this. A jigsaw will work just fine if you don't have a scroll saw.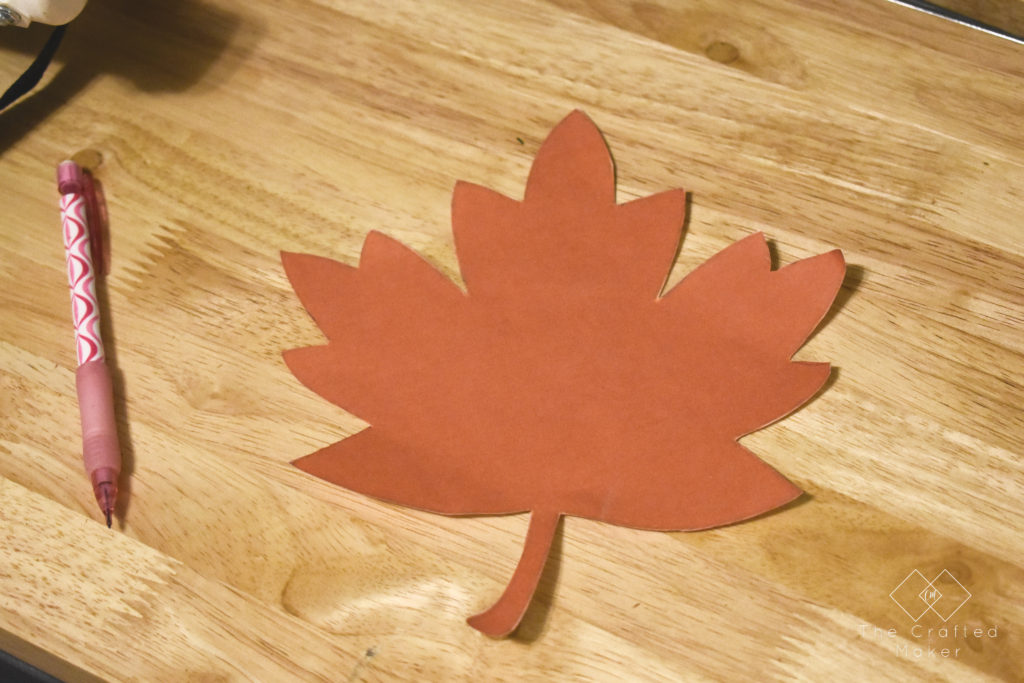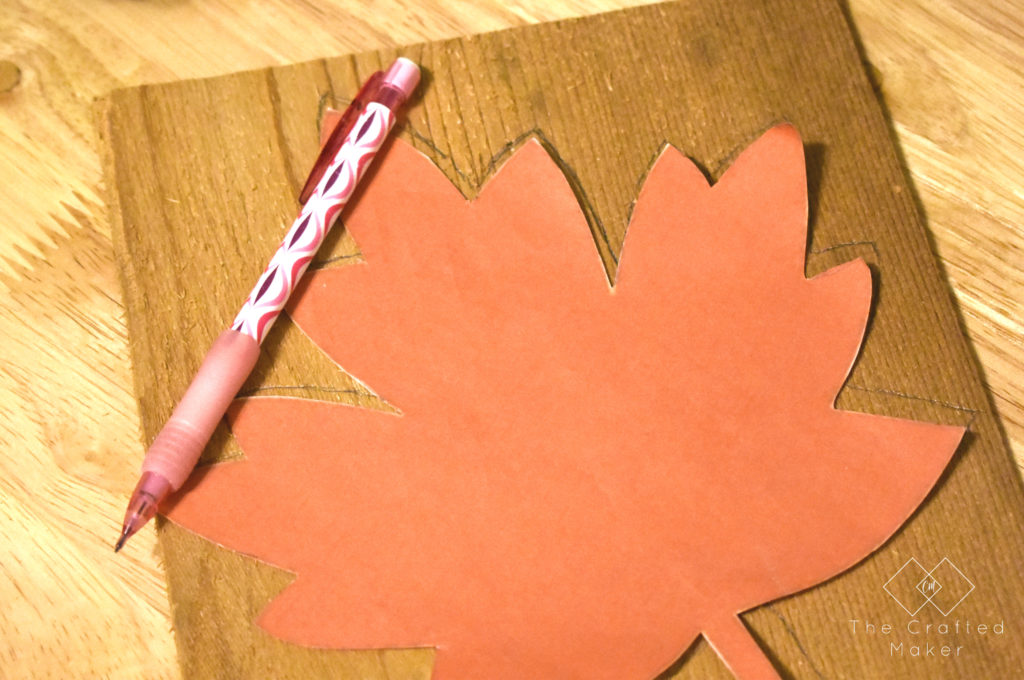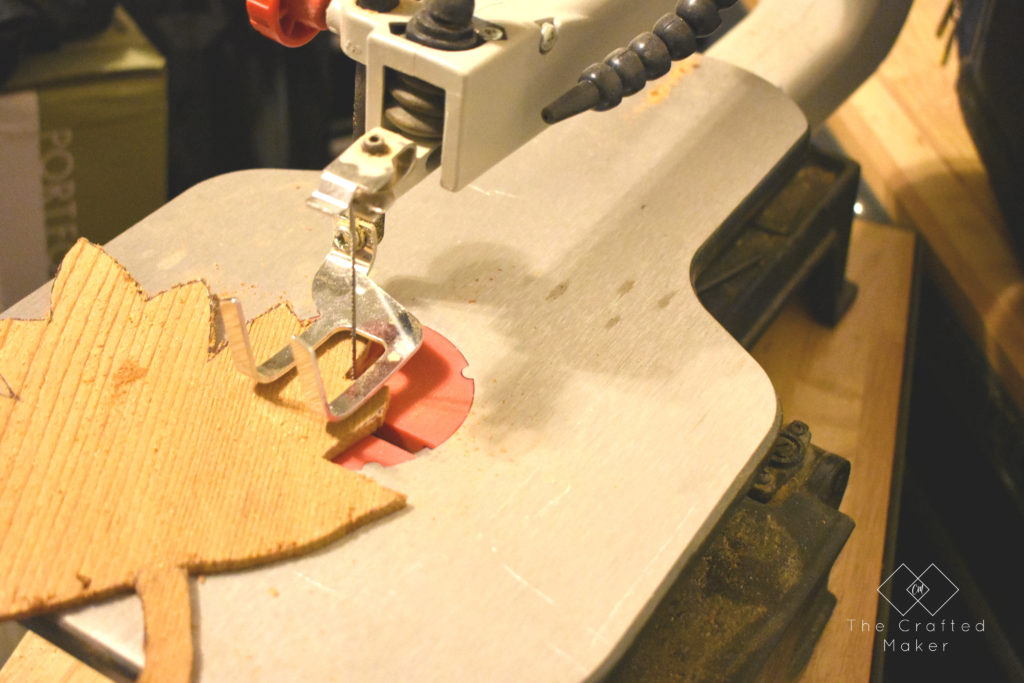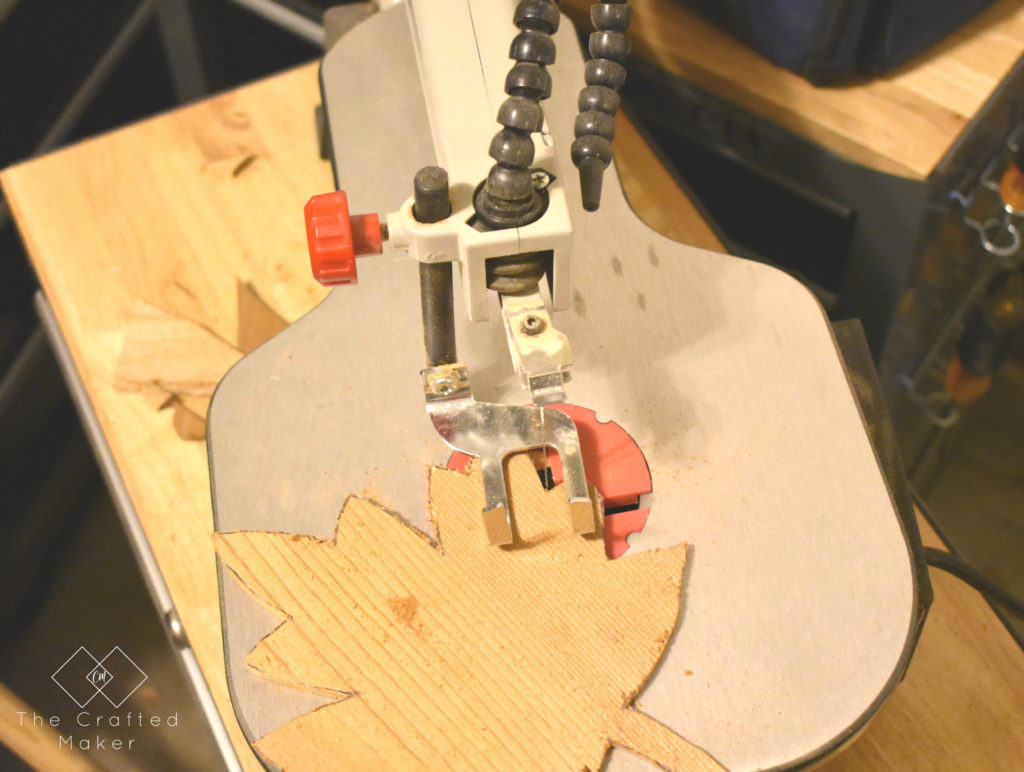 Finishing the DIY Fall Leaf Door Hanger
Now that the leaf is all cut out, it needs to be sanded. I used 120 grit sandpaper for this project.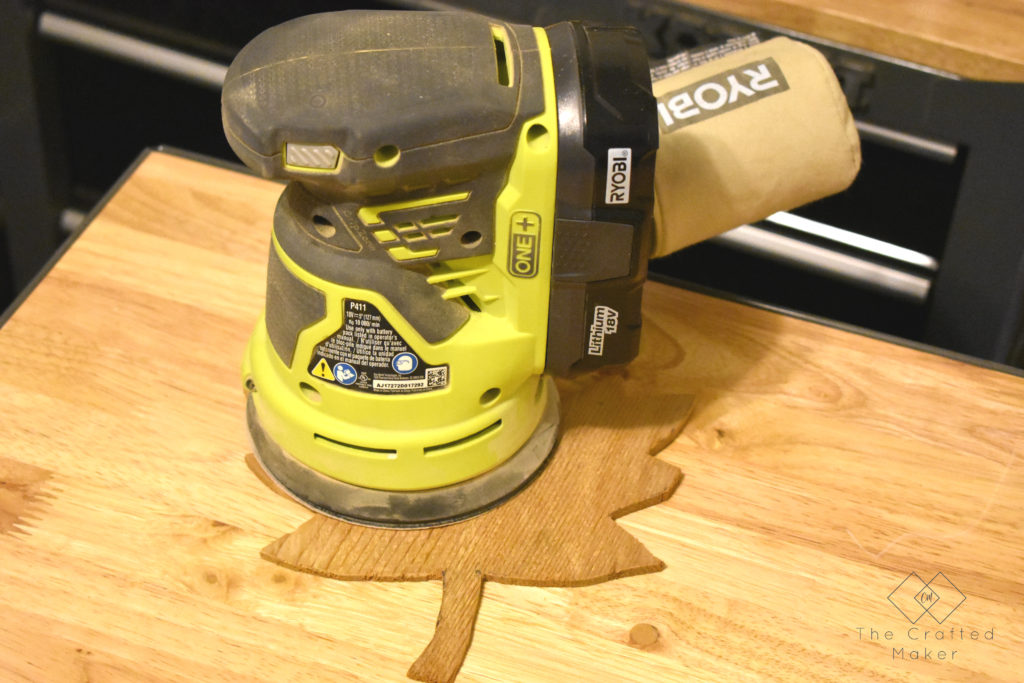 Once the leaf is all sanded, it's time for the finish! Kona is my go-to stain because I love the color and it is a perfect Fall colored shade. I applied the stain with a rag and wiped off the excess stain immediately. The longer you allow the stain to sit on the wood, the darker it will get. Allow the stain to dry according to the manufacturer's recommended times.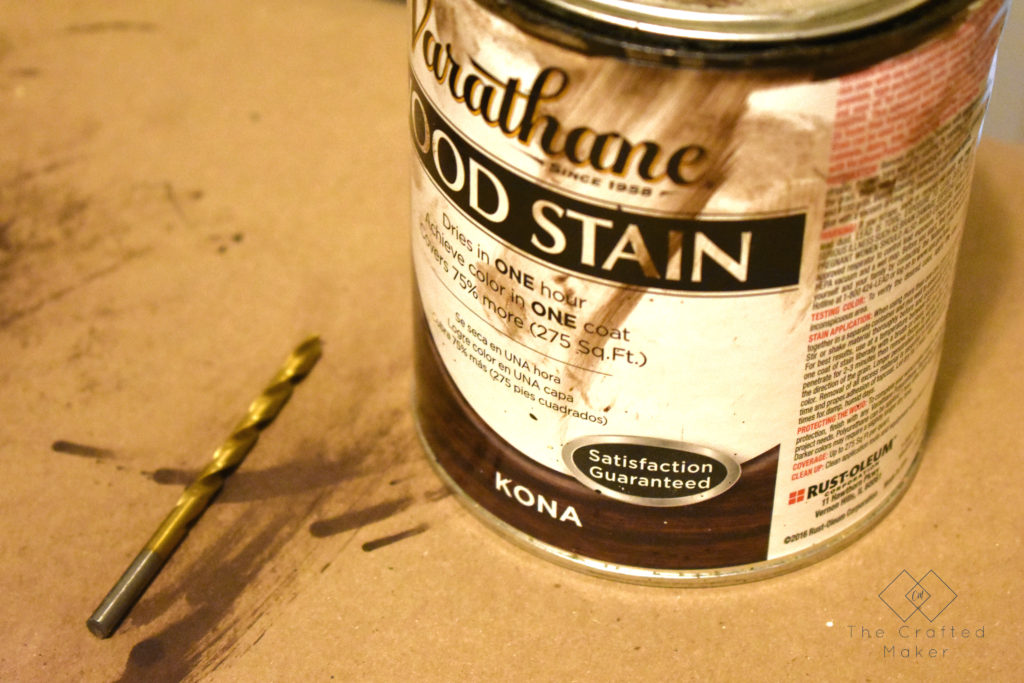 I should have drilled a hole out of the leaf for ribbon to pass through before staining, but I forgot so it was done after staining. ?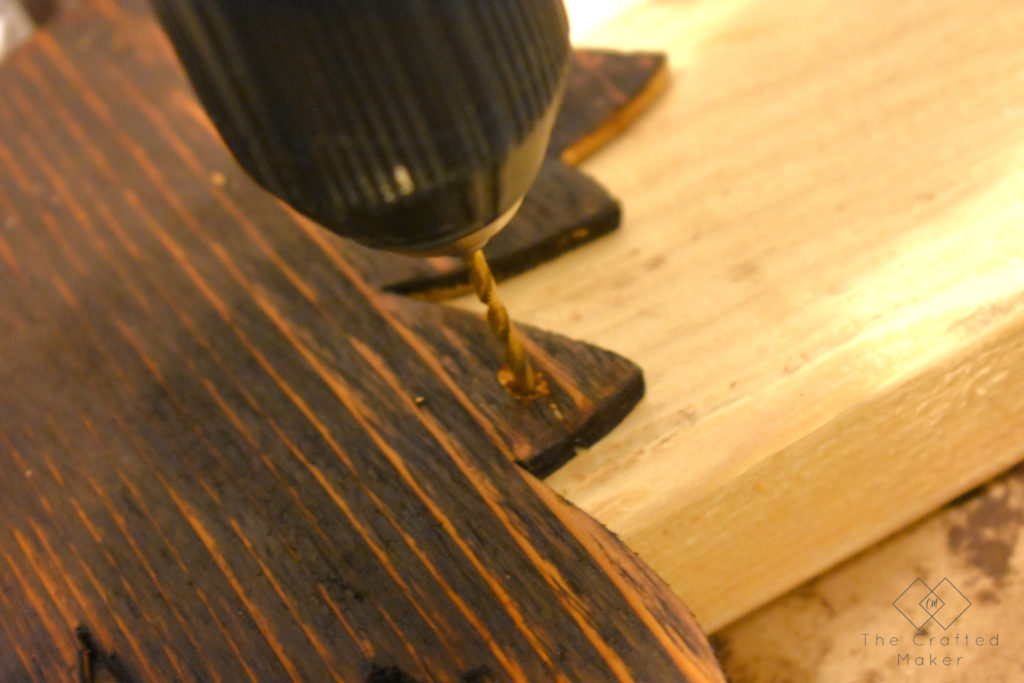 To give the leaf extra protection, apply two coats of polyurethane to the leaf. Allow the first coat to dry, lightly sand with 220 grit sandpaper, and apply another coat. Drying times will vary depending on the maker of polyurethane.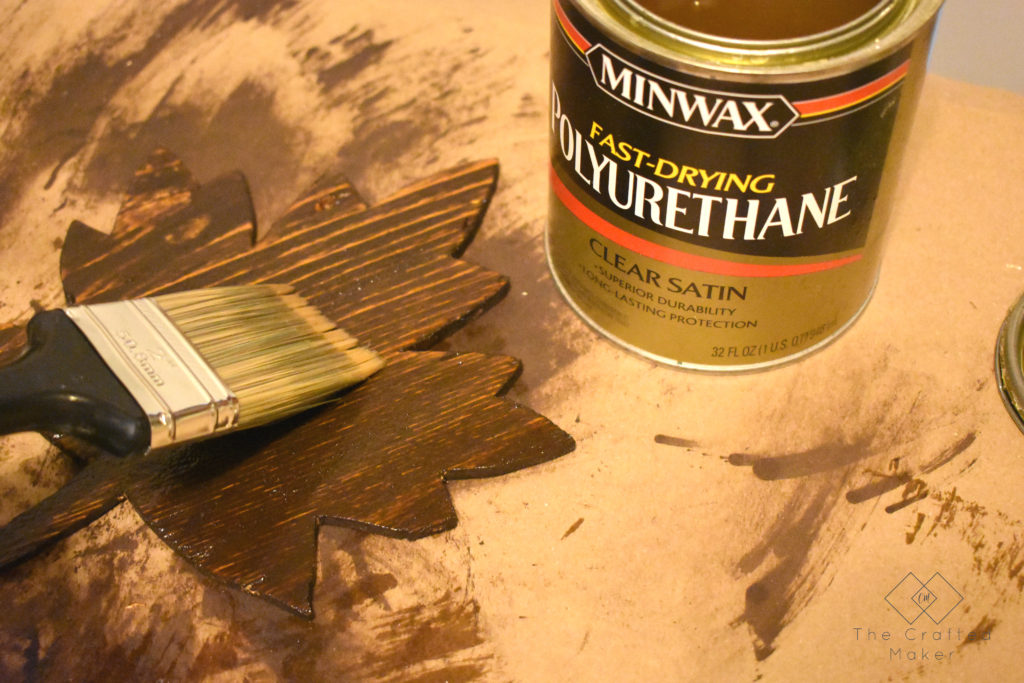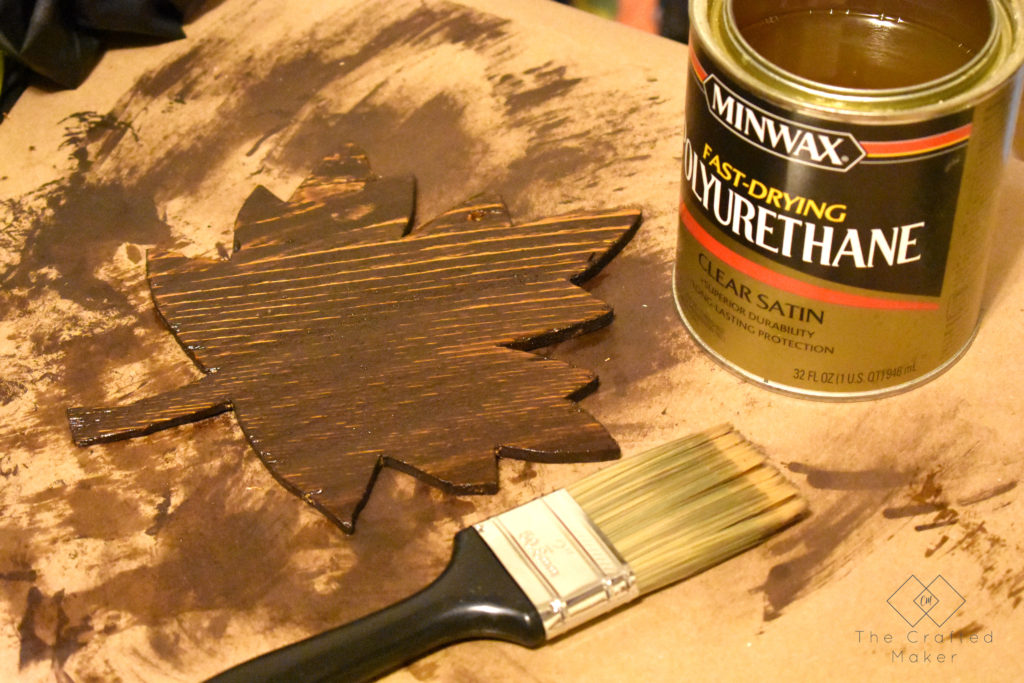 Once the poly is dry, use a wreath hanger, and hang on your door. This doesn't have to be a decoration for just the outside either, hang it on your interior doors, cabinet doors, or wherever you want it to feel more like Fall!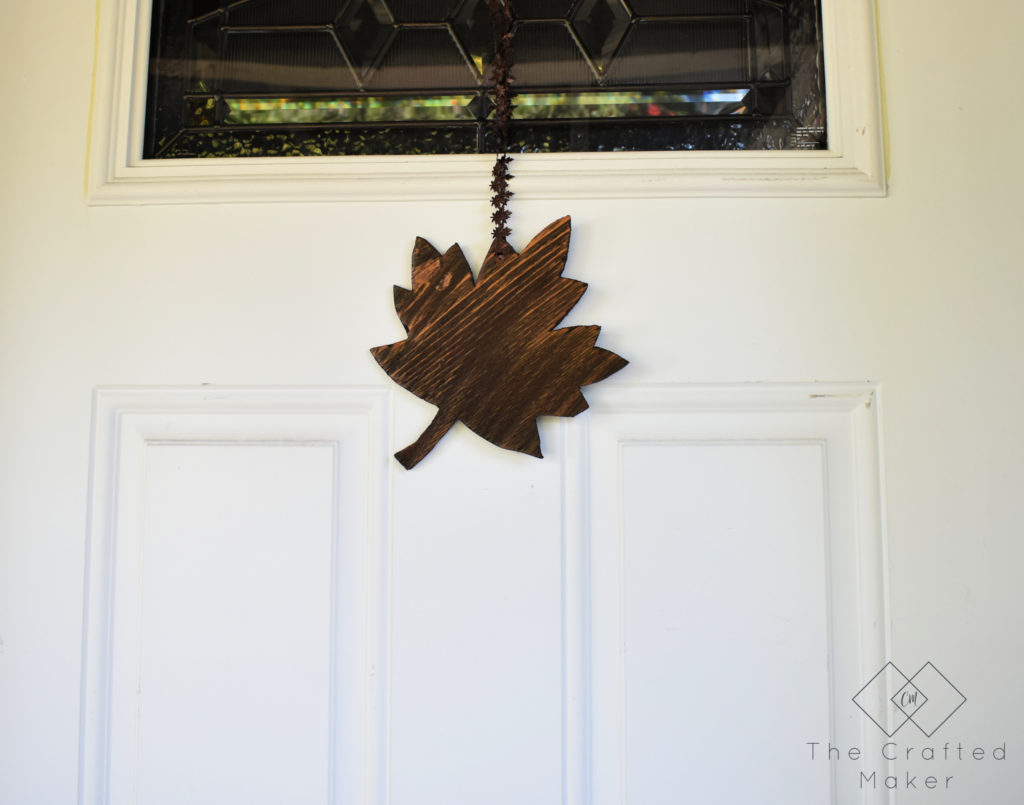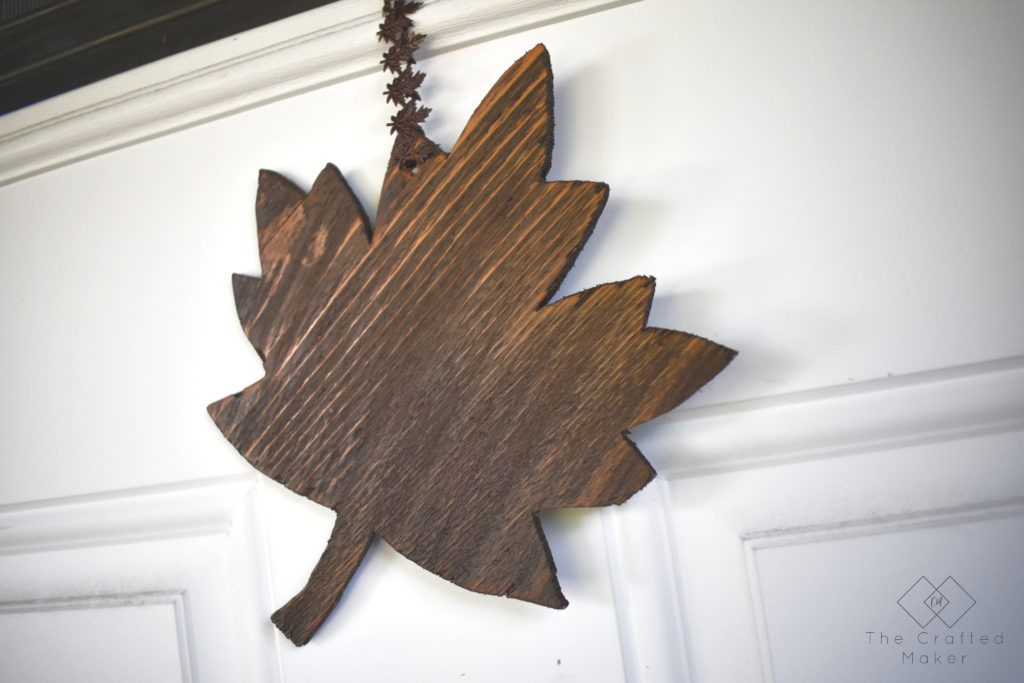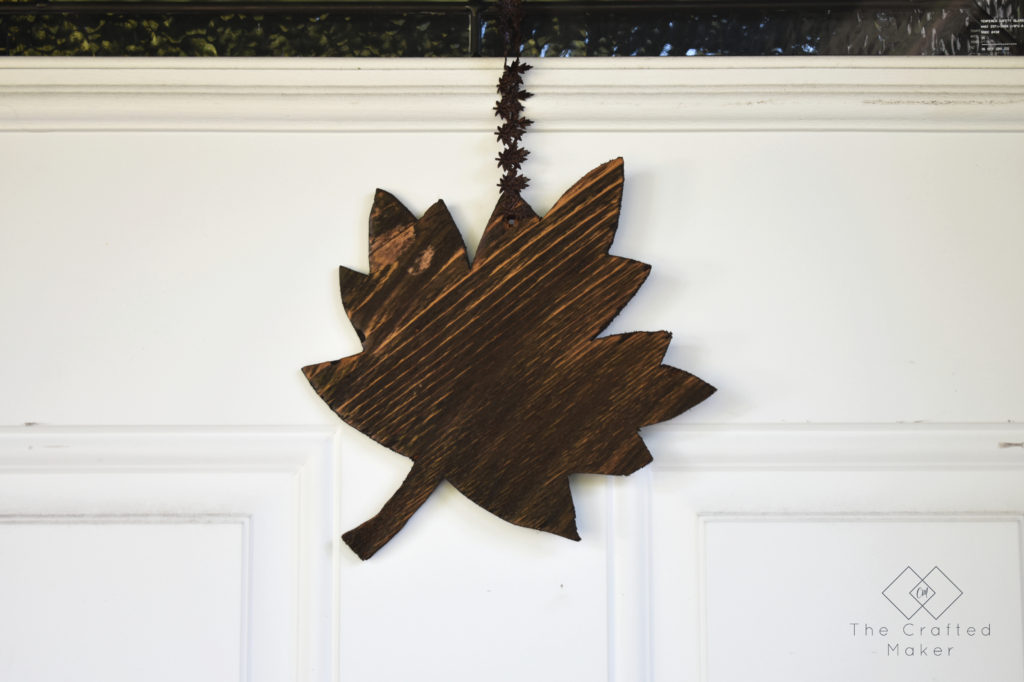 I hope you have fun making this project. If you want more Fall inspiration, here are some more projects you might like!
Talk to you all real soon!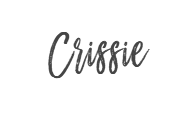 Pinning is always appreciated!