Happy New Year! New year and a new blog. 2015 is already off to a good start if I do say so myself. When it comes to the beginning of the year, many people like to set new year resolutions. I have been there pretty much every year for as long as I can remember. This year though I plan on taking a different approach. In 2015 I am going to set goals for myself instead of resolutions. I don't know about most of you, but for me, when it comes to resolutions, they were made to be broken. Some of the goals I am setting for myself are things such as better health and better finances, but most of them are going to be about just showing the people in your life how much you care and love them. I want 2015 to be the best year of my life, and I think the best way to make any situation in your life the best it can be, is by showing gratitude for the things you have and the people you love.
I am including a printable I have made of my goals for 2015. I am going to frame it and hang it where I see it everyday as a constant reminder of the things I want to do in 2015. Feel free to print yourself out a copy.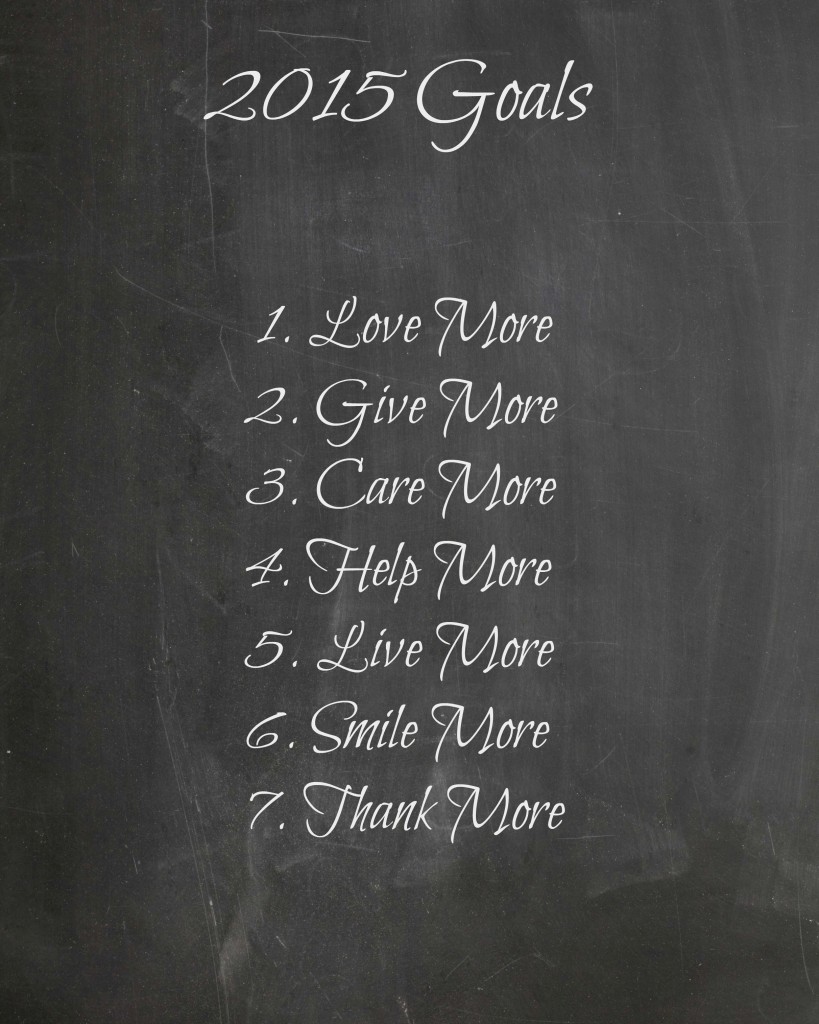 Here is to having a wonderful New Year! I look forward to spending time with you all in the future. Thanks for stopping by.
Crissie