Hey guys and gals. Happy Monday to you! I have got something to share with you today that I think you are going to like. A $25 console table. Yeah, you read that right a console table for $25!!! I have wanted a new console table for quite some time now, but all the ones I found and fell in love with were in the $150-$350 price range. If the table is good quality, that is not too much to pay, but more than I was willing to pay for one, so I decided to come up with my own plan and design for waaaaaayyyyyy less. I have plans you can print out and build your own, but I will walk you through the build step by step. Pictures are more fun anyway don't you think?  Let's get to building.
Click on the picture or the link below to get the plans to build your own $25 console table!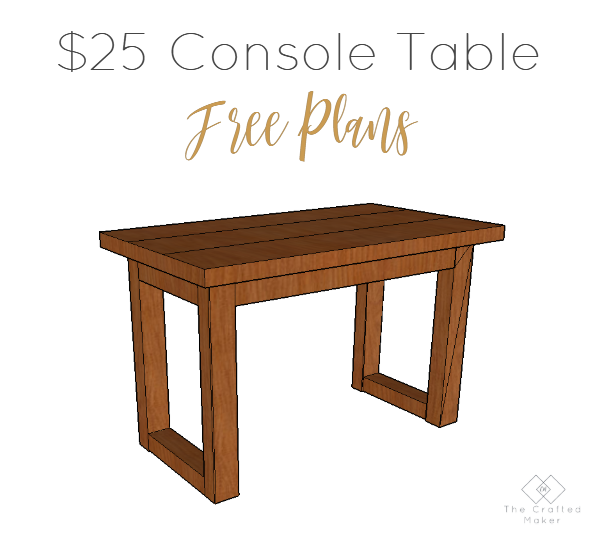 The first thing you will need to do is cut your boards to length. Cutting sizes are in the plans. Here is a pic of the boards you will need for this table.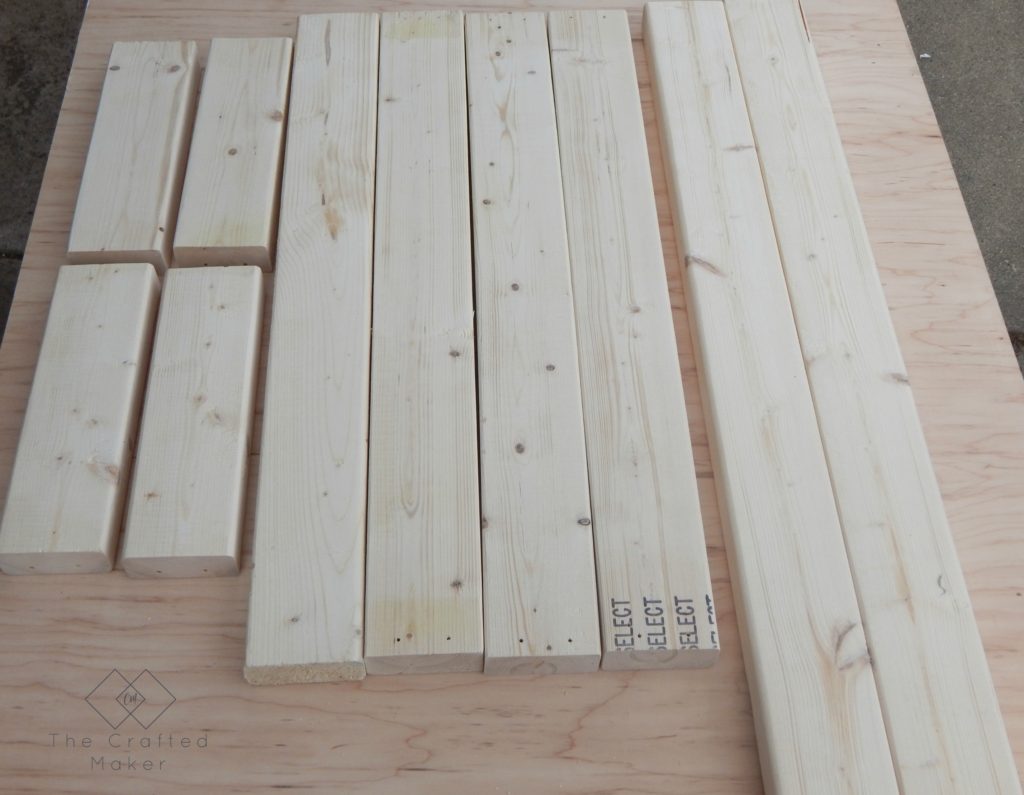 Next, drill your pocket holes which you will use to attach the table together. I use the Kreg pocket hole jig system. It is the fastest and strongest way I have found to attach furniture together. You can find them here on Amazon. Here is a pic of where the pocket holes need to be drilled.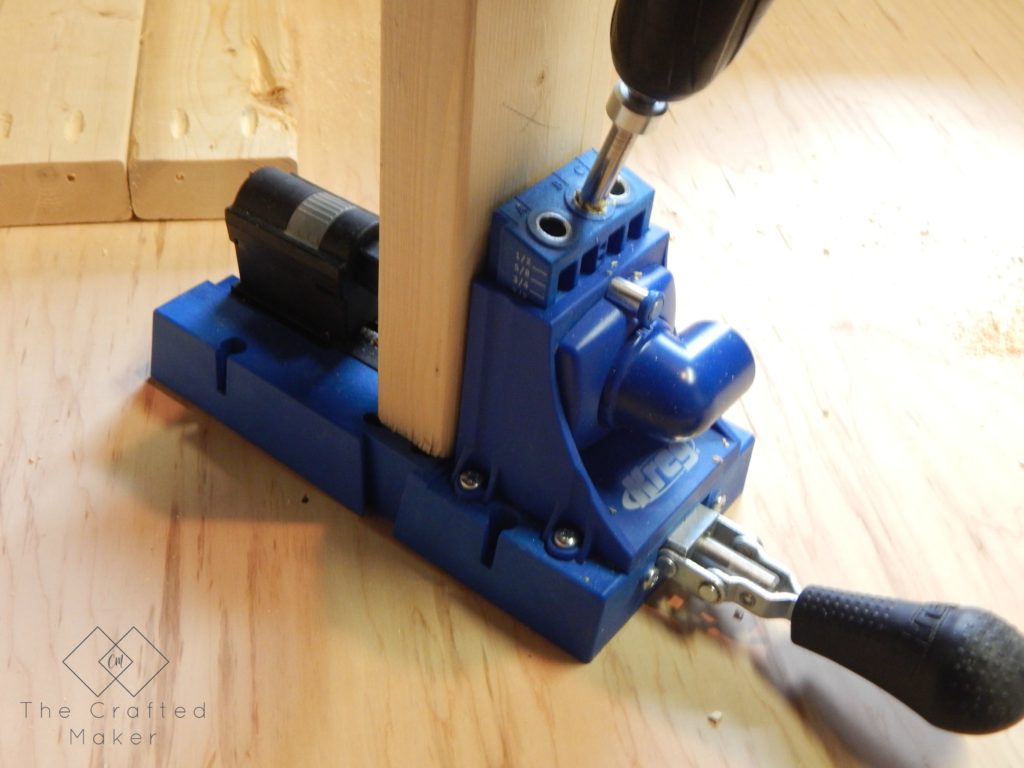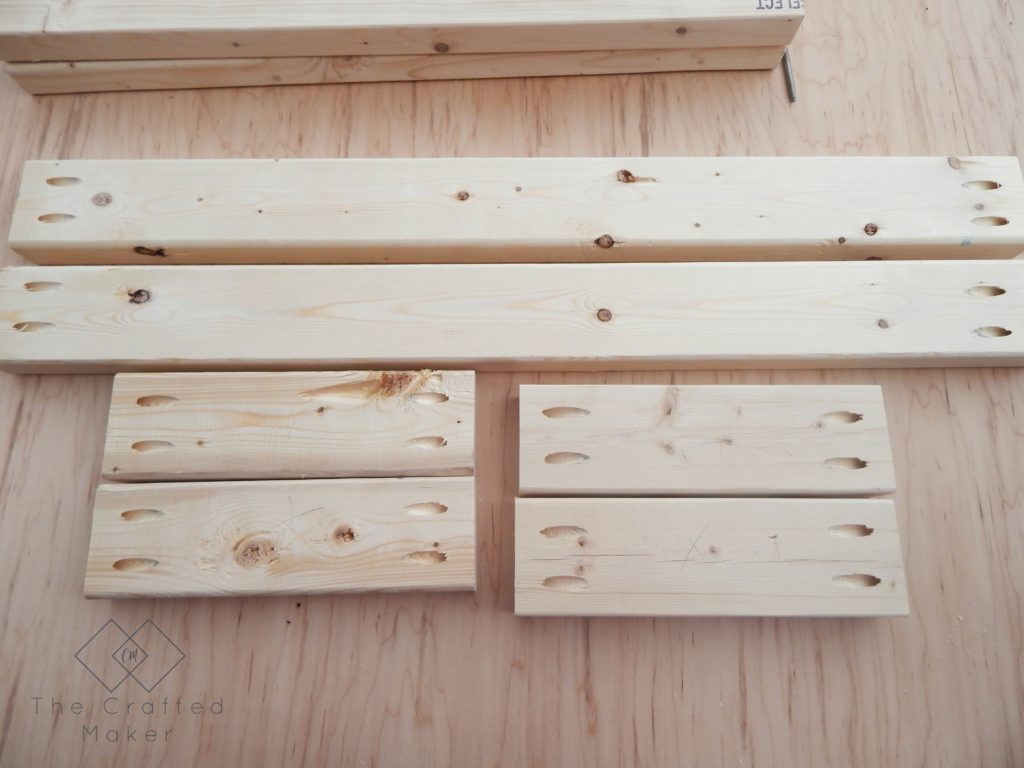 Now on to the assembly. First, attach the 11.5″ boards inside of the 29″ boards to form the table legs like this: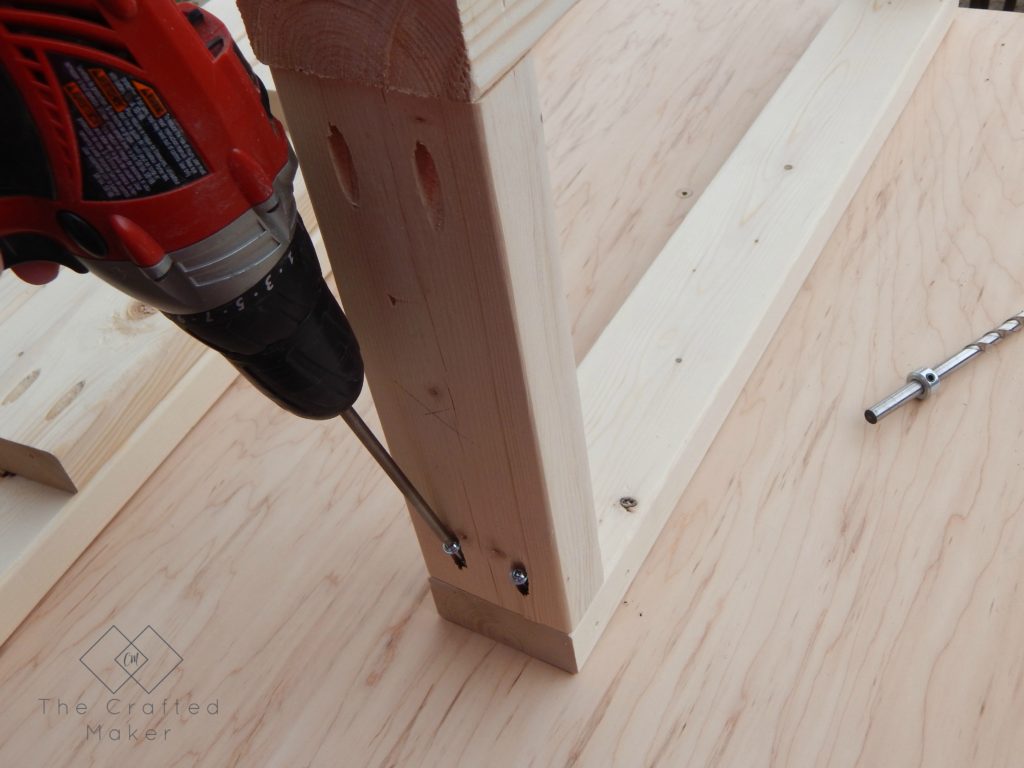 Repeat for the other leg until both are fully assembled.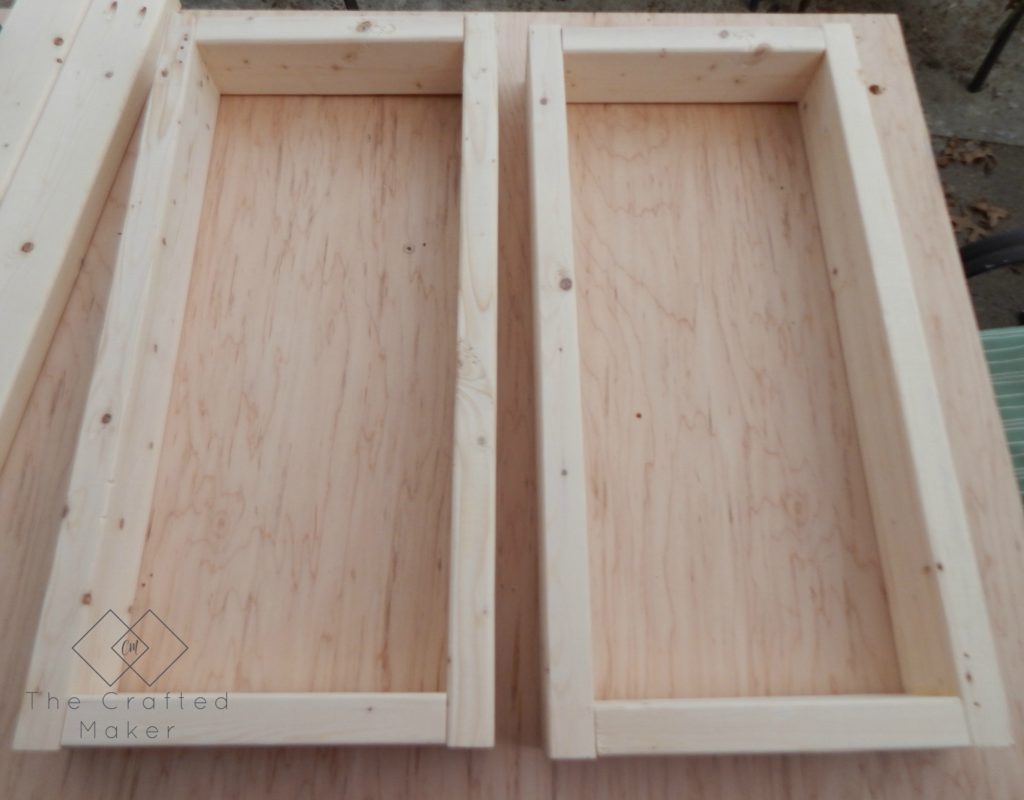 Now, attach the middle support boards to the top on both the front and back of the desk.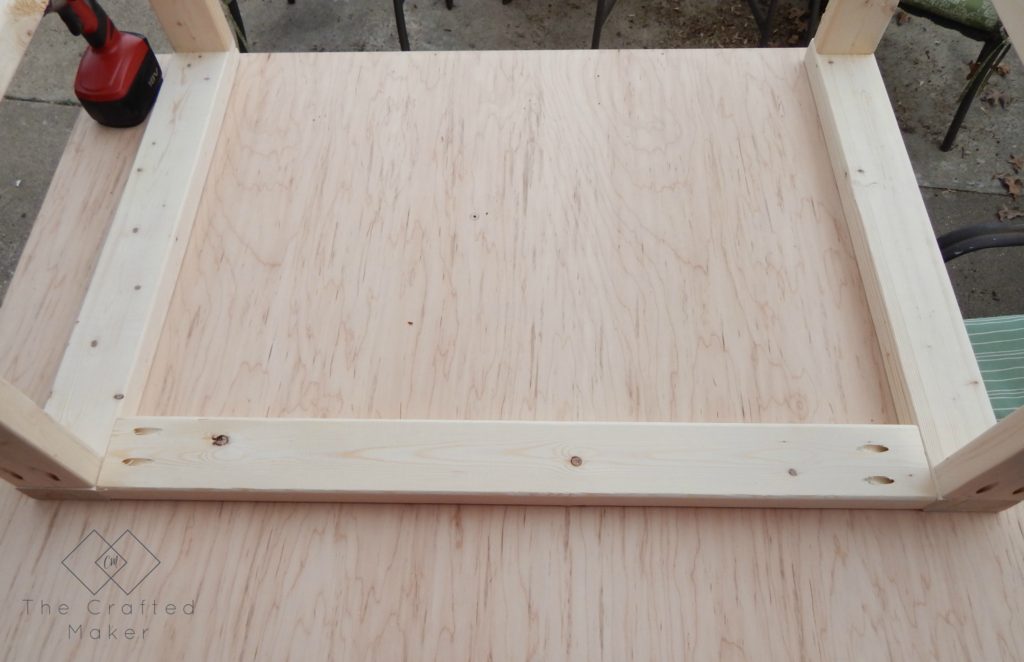 Here is what the table will look like at this point in the build: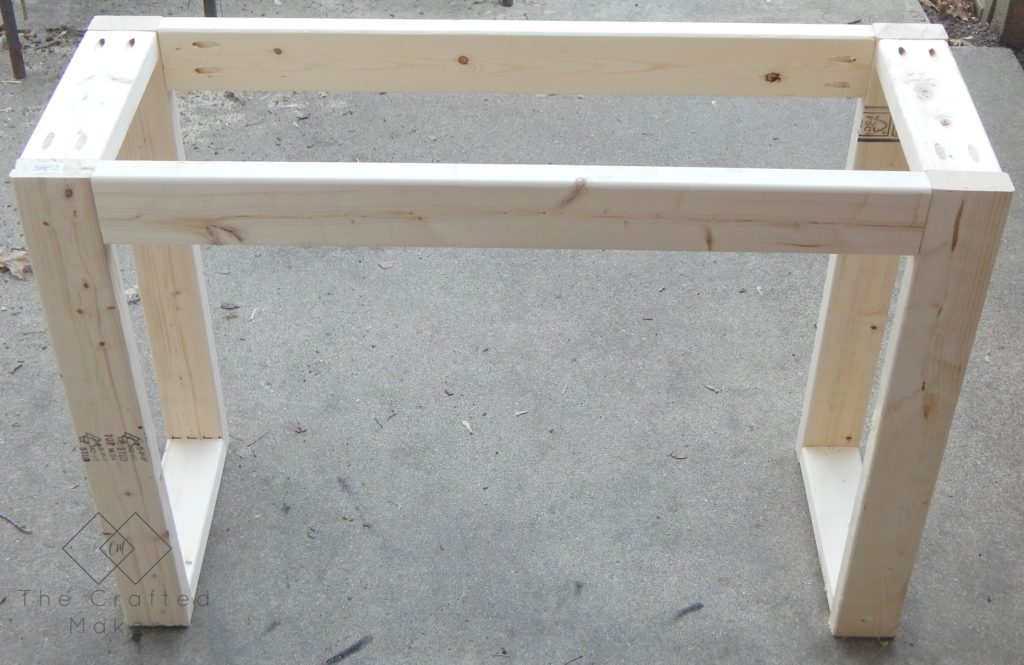 Now on to the tabletop. Attach your 1×6 boards together with pocket hole screws to make the top.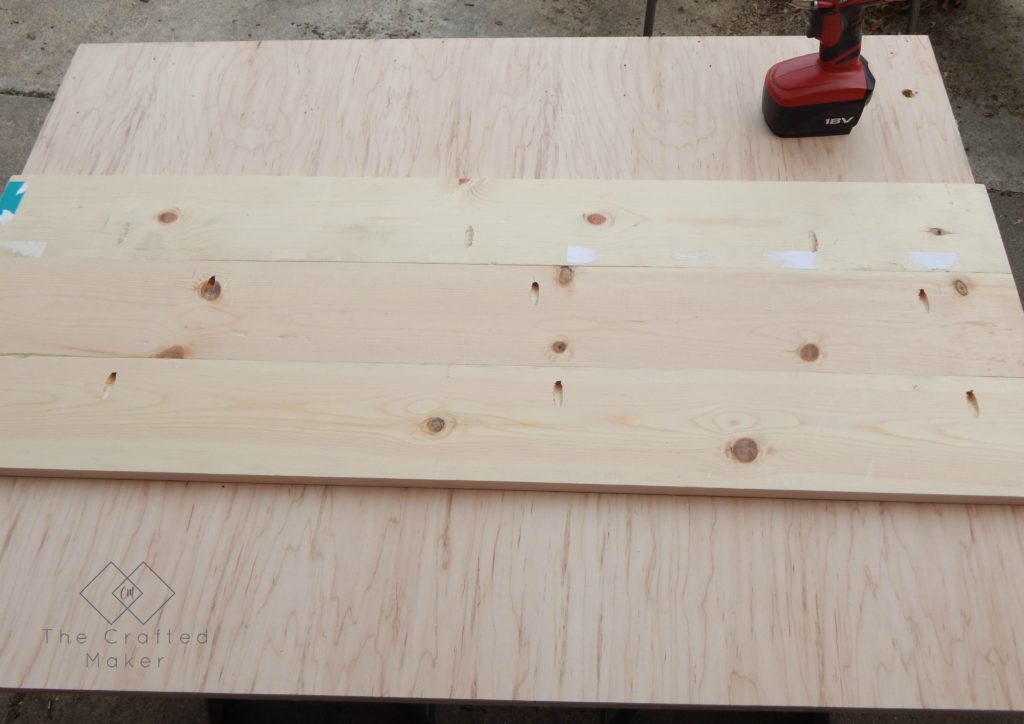 Now attach the top to the base of the table.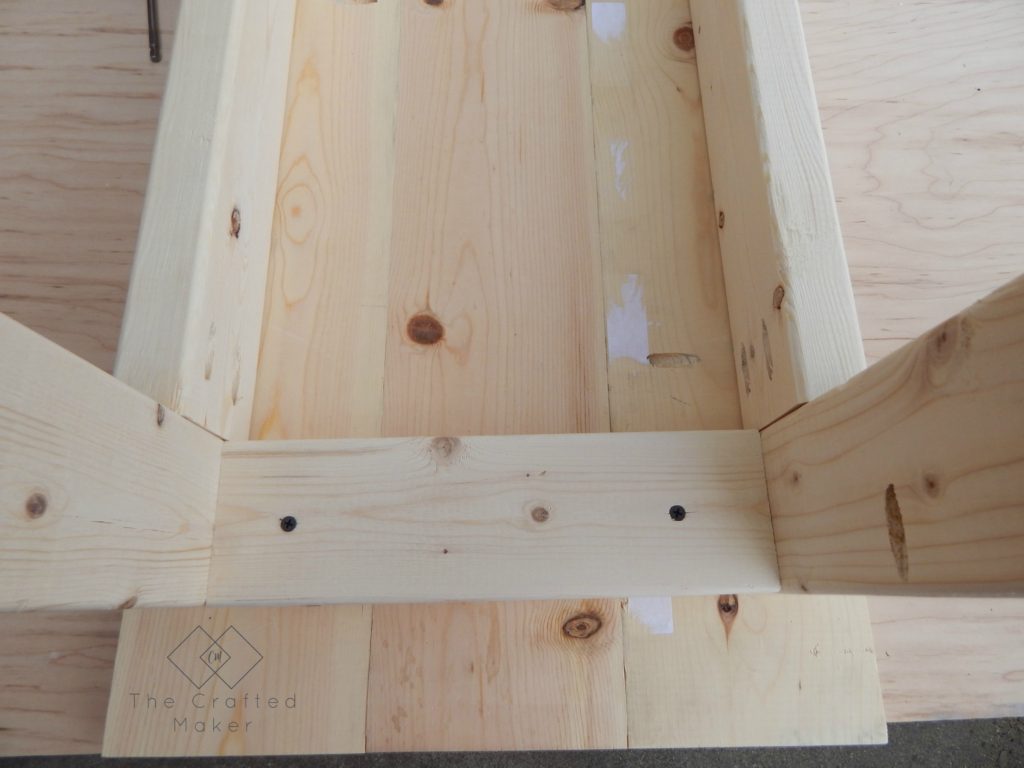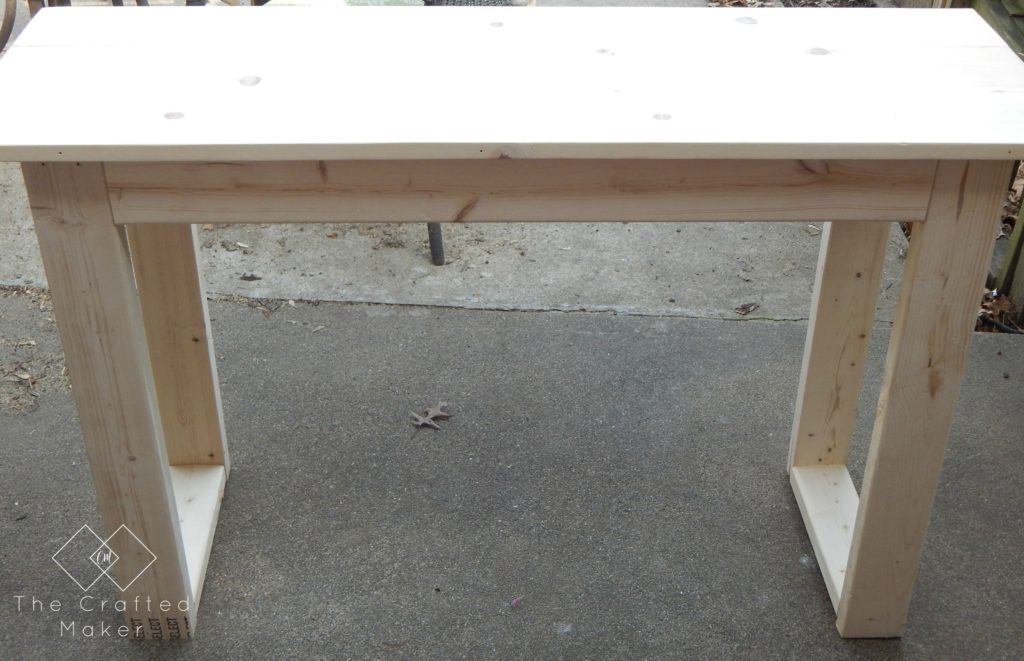 Almost done! Now time to finish. Sand table completely to remove all of the rough parts of the wood and any markings by the manufacturer. I chose to stain my table, but you could just as easily decide to paint your table. Once the stain was dry, I covered the table with a coat of polyurethane and let dry.
Here are some pics of the finished table.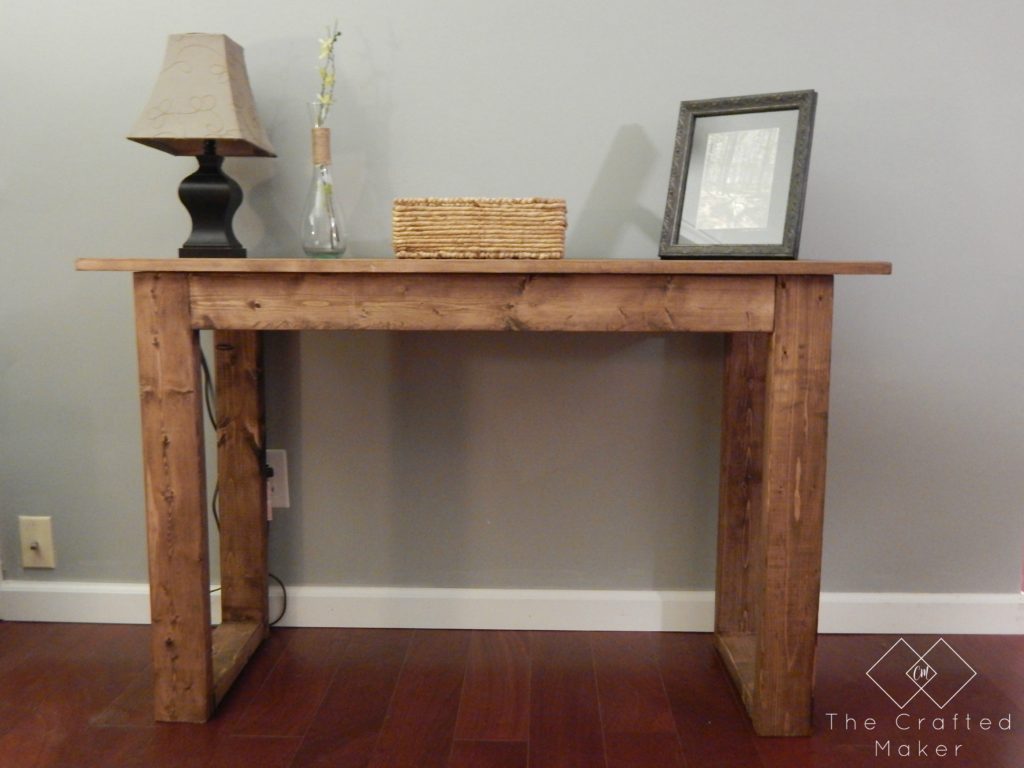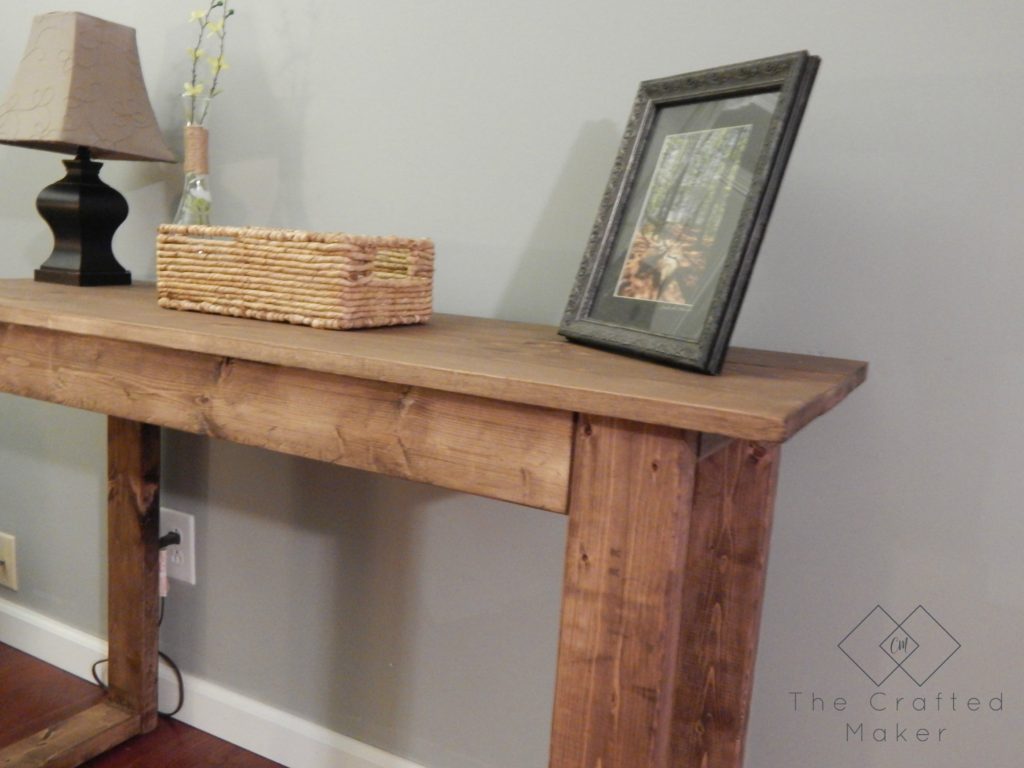 I still can't believe this table only cost $25 in lumber, it just blows my mind. I hope you enjoyed following along with me on this build and now it's your turn to try it! Thanks for spending some time with me. Be sure to find me on Instagram and Pinterest to see whats been going on and for more fun projects. Until next time…
Pinning is always appreciated!!