Hey guys and gals, to keep up with my latest projects come follow along with me on Pinterest and Instagram!
This past weekend I had the great experience of attending my first Haven conference in Atlanta. Oh my goodness, it was a blast. I learned so much from wonderful bloggers who have been doing this for years. I gathered so much information, I still haven't had the chance to get through all of it (talk about taking notes like a crazy person).
The conference started out with a keynote speech by one of my favorite authors, John Acuff. He was so nice and his speech was amazing!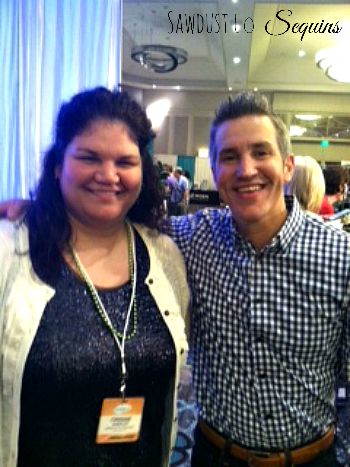 I attended classes on growing your Facebook page, Google analytics, using ads, making better content, and Sketch Up. Wow is all I can say.
Here is Kirsten from Sweet Tea and Saving Grace teaching us about email list growth. She is one smart lady!!
Here is a pic of me learning from the best of the best when it comes to building. Ana White, Jen Woodhouse and Build Something taught a class on Sketch Up. I make my own plans in Sketch Up, but I still learned a ton. It was beyond exciting!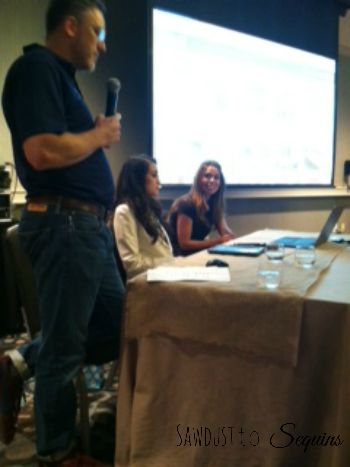 There were some great companies in attendance also. I had the chance to meet some of the great people behind my favorite companies.
I got to hang out at the Kreg Tools booth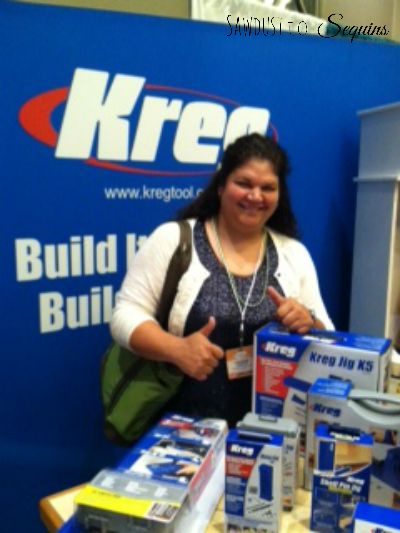 and the Ryobi Tools booth with my sis!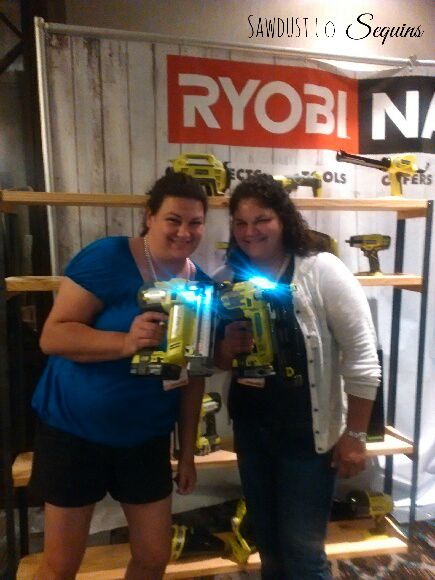 In between all of the learning and playing with tools, I had the chance to meet some of my all time favorite bloggers. Here are just a few,
The amazingly talented Ana White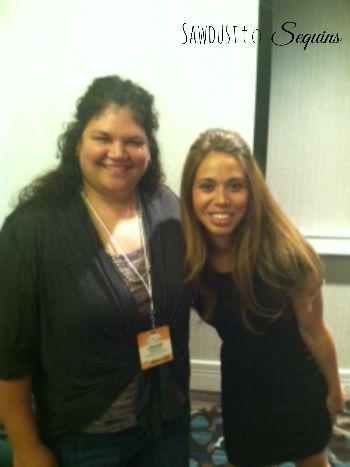 Me and my sister with the wonderful Shanty Sisters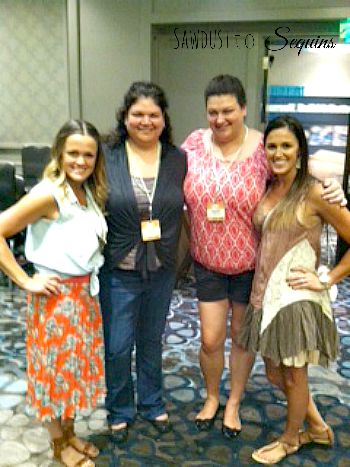 Brooke from All Things Thrifty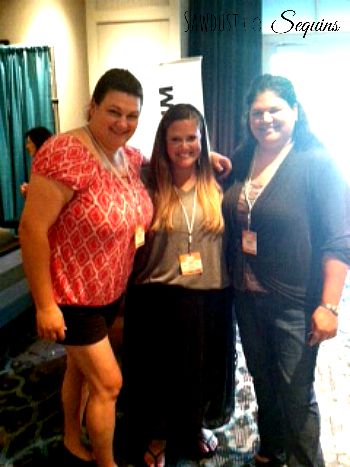 These are just a few of the wonderful people I had the chance to meet. I also have to mention that these women were some of the sweetest people I have ever met in my life. The whole experience was truly wonderful. I am a fan for life of Haven and will absolutely positively be attending again next year. If you have ever wanted to go to Haven, but have been on the fence about it, just go. You won't regret it!!
Thanks for spending some time with me today.
Until next time…
Crissie