Welcome to another Scrappy Saturday. Today's project is sliding bookends for open shelving. These are a quick and fun project that can be completed in a couple of hours.   Who doesn't love a beautiful space to display books, am I right? Let's get started.
Affiliate links used. See disclosure here.
Supplies
Scrap Wood – I used a 1×6 for this project cut into two 6″ sections.
Finishing Product – Paint, Stain, or Oil
Sandpaper
Brush or Rag
Tools
Measuring and Cutting
Depending on what size shelving you have, determine the size bookend you want. I chose to use a scrap 1 x 6 for this project cut to two 6″ pieces. A circular saw worked great for this, but use whatever saw you have to make the cuts.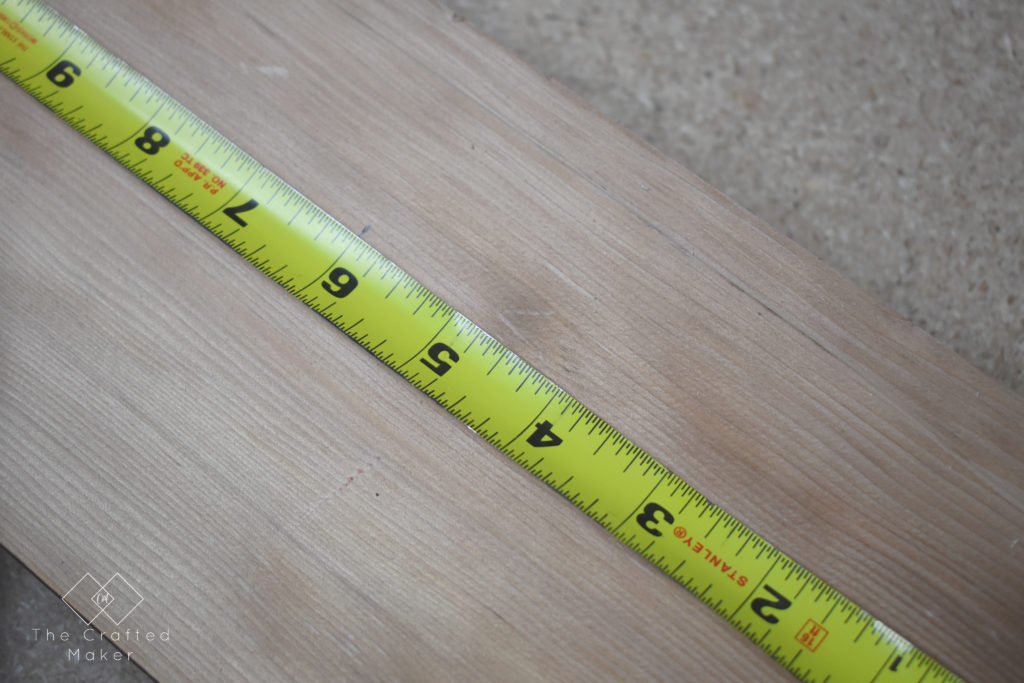 I used a straight edge to make sure the line was straight before cutting.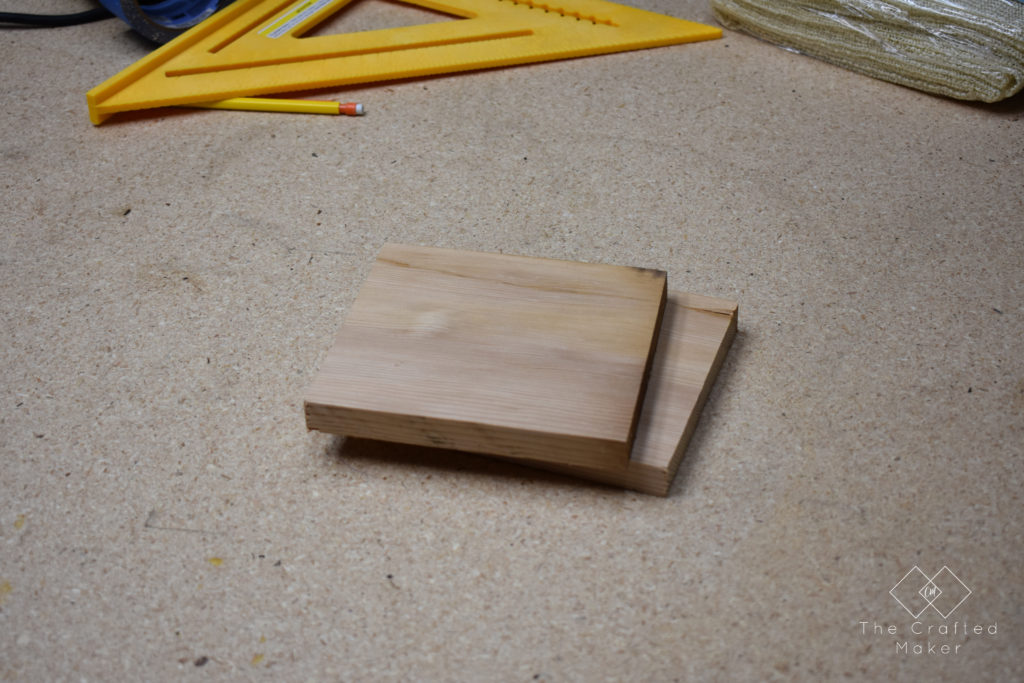 Next, I measured the area I needed to cut out. Below is a diagram of the dimensions. The inside dimensions need to be cut according to the thickness of the shelf you are placing your bookends on. I am using a 3/4″ thick shelf.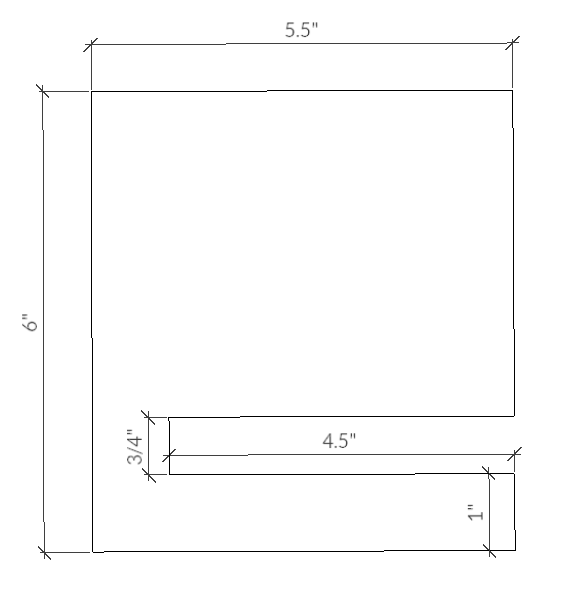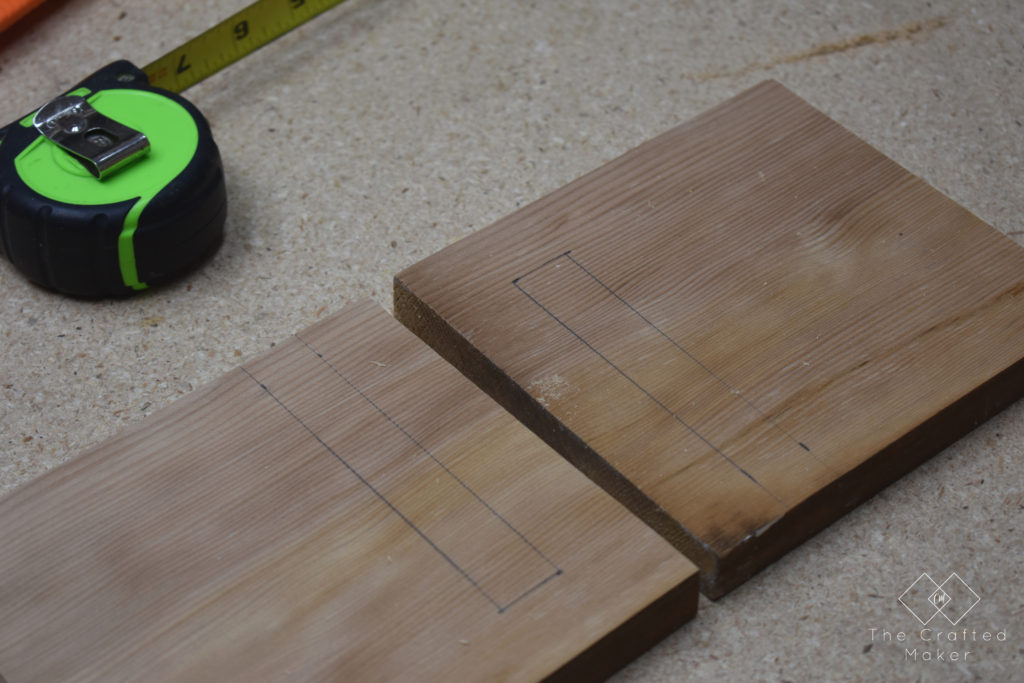 I then cut out the area with a jigsaw. Using clamps are really handy when cutting a board this size. The less movement, the easier and more precise the cut is.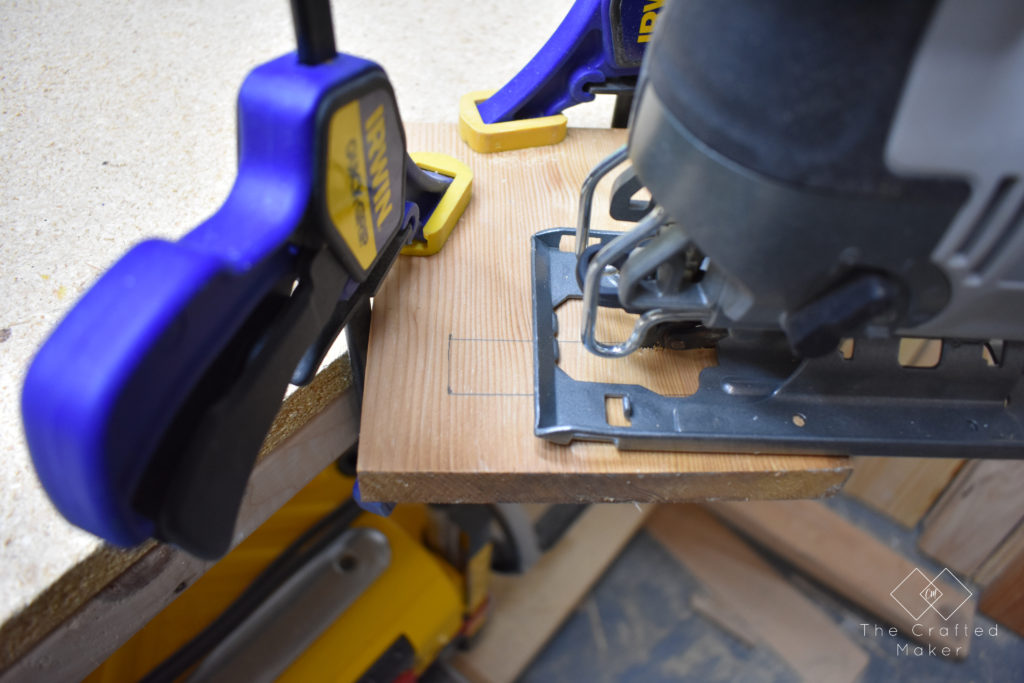 Here are the two sliding bookends cut and ready for sanding and finishing.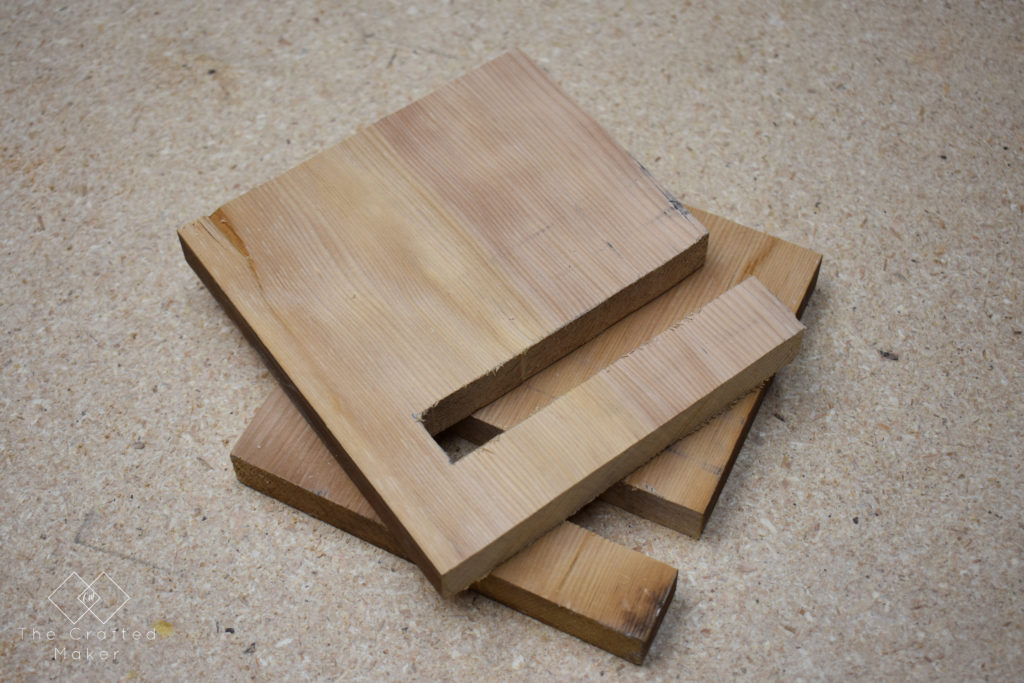 Sand the sliding bookends going from a smaller grit to a larger grit to make them smooth. I sanded up to 220 grit on this project.
Now on to the Finishing!
Since the shelving the sliding bookends were going on was very dark (Kona, imagine that), I chose to keep them light. Danish Oil is a great finisher for keeping wood protected but still natural looking. On this project, I used two coats allowing the oil to soak in for 15 minutes between coats. Using a brush is the quickest and easiest way to apply the Danish Oil.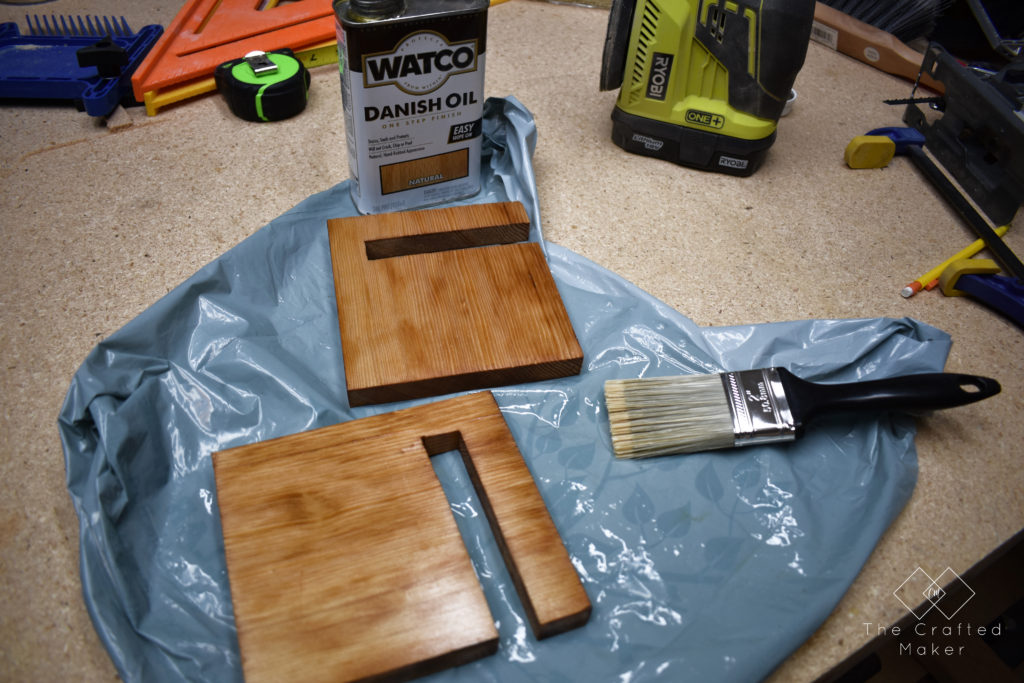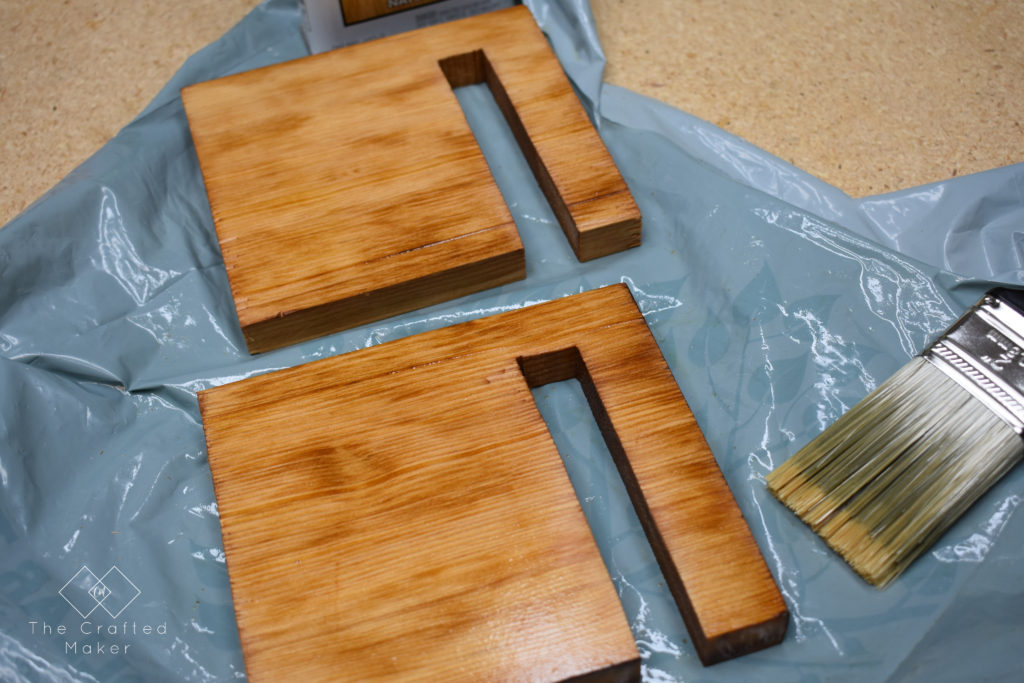 Place them on the shelf and fill up with your favorite books!!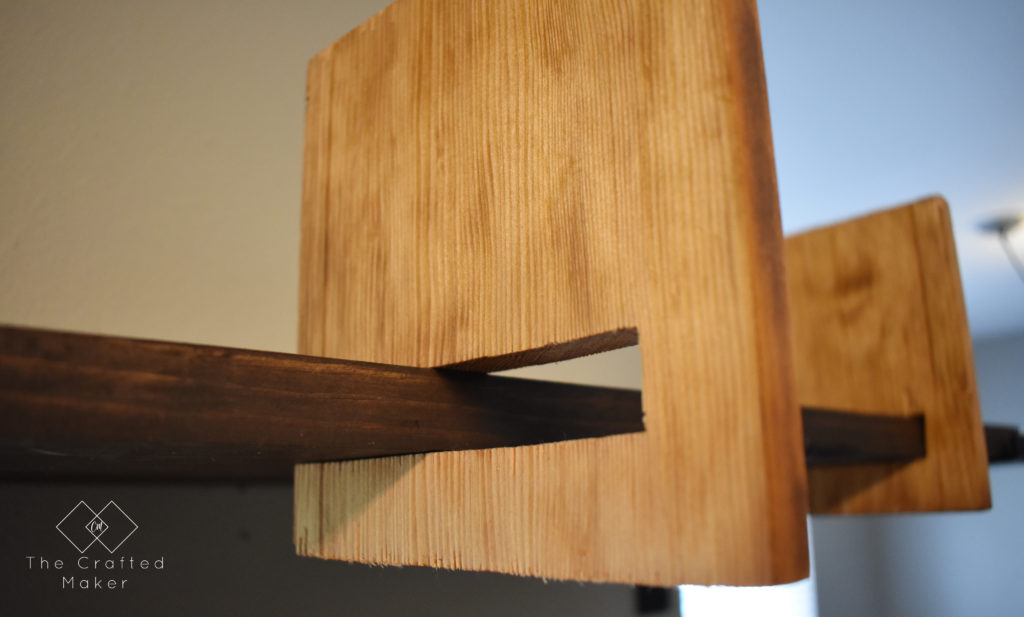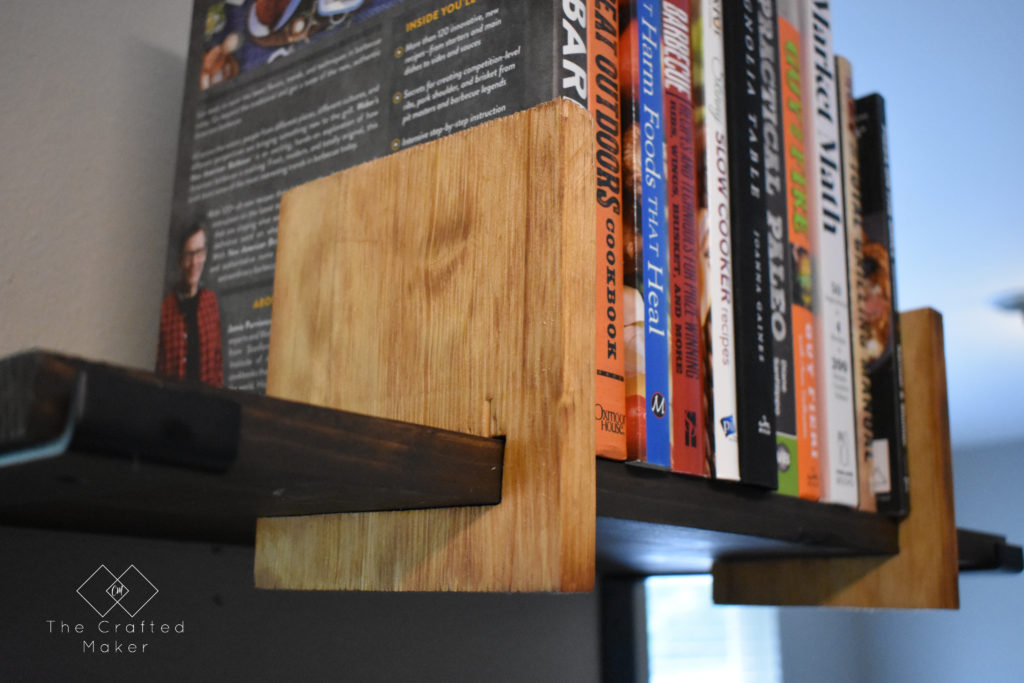 Have a great weekend!!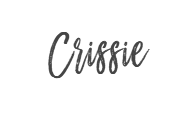 Here are a few more scrap wood projects you may like.
Pinning is always appreciated!